Back to Events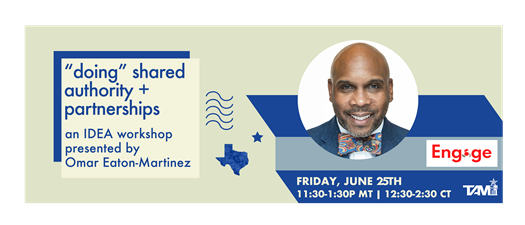 "Doing" Shared Authority + Partnerships
Join Eaton-Martinez as we unpack how to strategically engage community.
Friday, June 25, 2021
* Registration open until 6/25/21 at 1:00 PM ()
Event Details
We often use the words like 'shared authority' and 'building partnerships' but what do those look like? How do we build sustainable collaboration? Join Omar Eaton-Martinez as he helps unpack how to strategically engage community and how using community-centered shared authority will make your site more relevant, engaging, and dynamic.
Eaton-Martínez, M. Ed., leads the Prince George's County Historical Resources and Historical House Museums and is an American Alliance of Museums Diversity, Equity, Accessibility, and Inclusion Senior Fellow.
TAM thanks Engage and the Mid-America Arts Alliance for partnering on this program.
For More Information: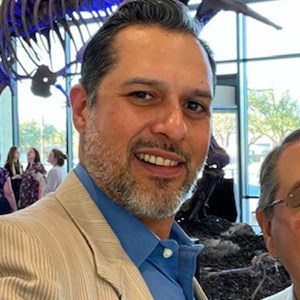 Alex Freeman
President
San Angelo Museum of Fine Arts
(817)332-1177