Back to Events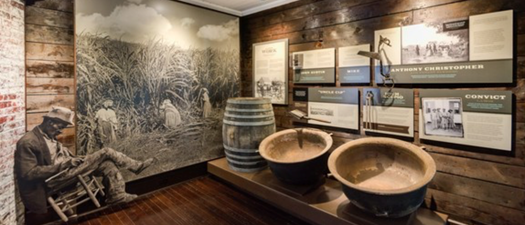 Going Local: Creating Local History Exhibits Your Visitors Won't Forget
This five-part online workshop series will teach you the fundamental skills
Thursday, July 23, 2020
to Thursday, August 20, 2020
Event Details
This five-part online workshop series will teach you the fundamental skills and concepts you need to understand how to incorporate local Texas history stories into your exhibits – especially traveling exhibits. We'll begin by reviewing the vast array of Texas history resources available to you, move on to discuss the fundamentals of interpretive planning and writing, and then, explore ways to make your exhibit text more engaging and thought-provoking to visitors. Once we've covered the basics, we'll examine techniques for interpreting those difficult stories that make everyone squirm. Finally, we'll end with a session on how to select the most compelling images available and create a visually appealing and engaging exhibit. By the end of this series, you'll be well prepared to infuse your local history stories into any exhibit – traveling, temporary, or permanent!

Instructor Erin McClelland has 15 years of experience in the interpretation and exhibit planning field. She currently serves as the Director of Operations for MuseWork, a full-service exhibit planning and design firm in Austin. This workshop series is presented by the Smithsonian's Museum on Main Street program, the Texas Department of Transportation, the Texas Historical Commission, and the Texas Association of Museums.
July 23 Make Them Care, Part 1: How to Create More Memorable and Compelling Exhibits through Interpretation

July 30 Make Them Care, Part 2: How to Create More Memorable and Compelling Exhibits through Interpretation

August 6 Give 'Em Something to Talk (and Think) About: Strategies for Engaging and Provoking Exhibit Audiences

August 13 Well, That Was Awkward: Interpreting Difficult Stories in Your Exhibits August 20 Made You Look!: How to Select Visuals that Will Keep Visitors Engaged with Your Exhibits

For full descriptions of each workshop, visit www.thc.texas.gov/museumworkshops.
Register through Texas Historical Commission here.