Back to Events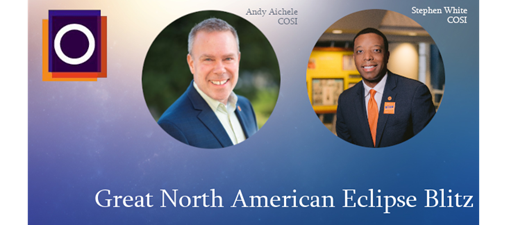 OMA Webinar | Eclipse Blitz
Great North American Eclipse Blitz
Monday, December 4, 2023
10:00 AM - 11:00 AM (CST)
Event Details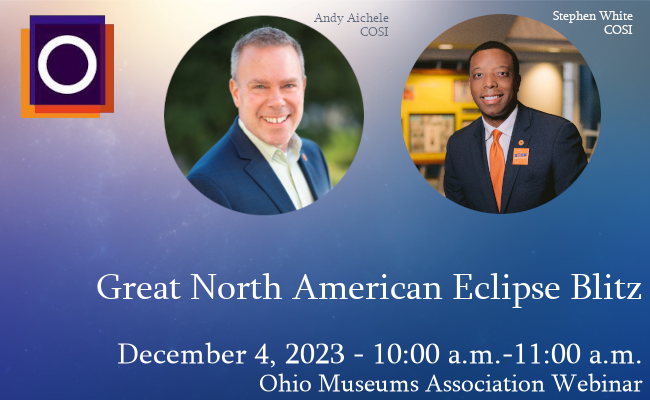 Registration Deadline: December 1, 2023
Great North American Eclipse Blitz
Even if your organization isn't a science or space museum, your community is looking for resources and gathering spaces to celebrate the Great North American Eclipse on April 8, 2024.
Join Andy Aichele and Stephen White from the Center of Science and Industry (COSI) to learn how to deliver an engaging education ecosystem to families across the state for this once in a lifetime event. Learn how to get physical and digital resources and become a partner in creating an amazing educational experience.

About our speakers:
Andy Aichele is passionate about providing transformative education experiences that engage and inspire! Andy serves as Senior Director of Education Engagement at COSI, responsible for programming onsite, offsite, and online, all amplified through partnerships. Andy also provides strategic support for COSI U, an organization-wide professional development portfolio focused on building and sustaining behaviors that achieve personal and organizational results around leadership development, career development, onboarding, and team infrastructure and engagement.

Stephen White is the Vice President of External Affairs, Strategic Initiatives, and Business Development, and serves as In-House Counsel at the Center for Science and Industry (COSI). Stephen is directly responsible for creating and implementing a global strategy for government relations at the city, state, and federal levels; leading the development and execution of COSI's Strategic Plan; developing and optimizing an entrepreneurial business model for current and novel COSI opportunities; serving as the Executive Leadership Team for the COSI Science Festival; and serving as COSI's general legal counsel. In this role, Mr. White works across the institution and with all departments.
When: December 4, 2023, 10:00 a.m. – 11:00 a.m. CT
Where: Online – complete webinar login details will be sent to participants after registering
Cost: $10 – OMA Members; $15 Non-members
TAM Members: Use code TAMMEMBER at checkout to receive the OMA member rate. Please contact Johnna McEntee at oma@ohiohistory.org or 614.361.5613 if you do not see the $10 member rate after using the code, or run into any issues when registering.
Register: Click here to register
Registration deadline: December 1, 2023
For More Information: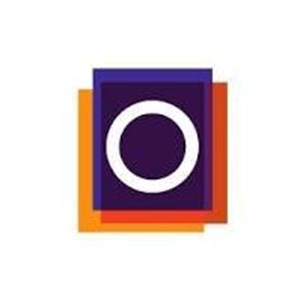 Johnna McEntee
Executive Director
Ohio Museums Association