Back to Events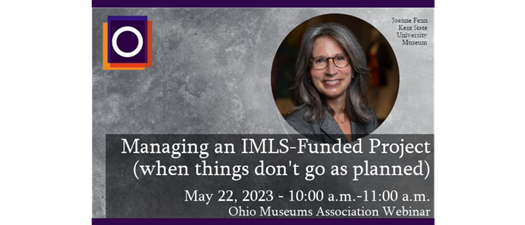 OMA Webinar: Managing an IMLS-Funded Project
Sunday, May 21, 2023
10:00 AM - 11:00 AM (CDT)
Event Details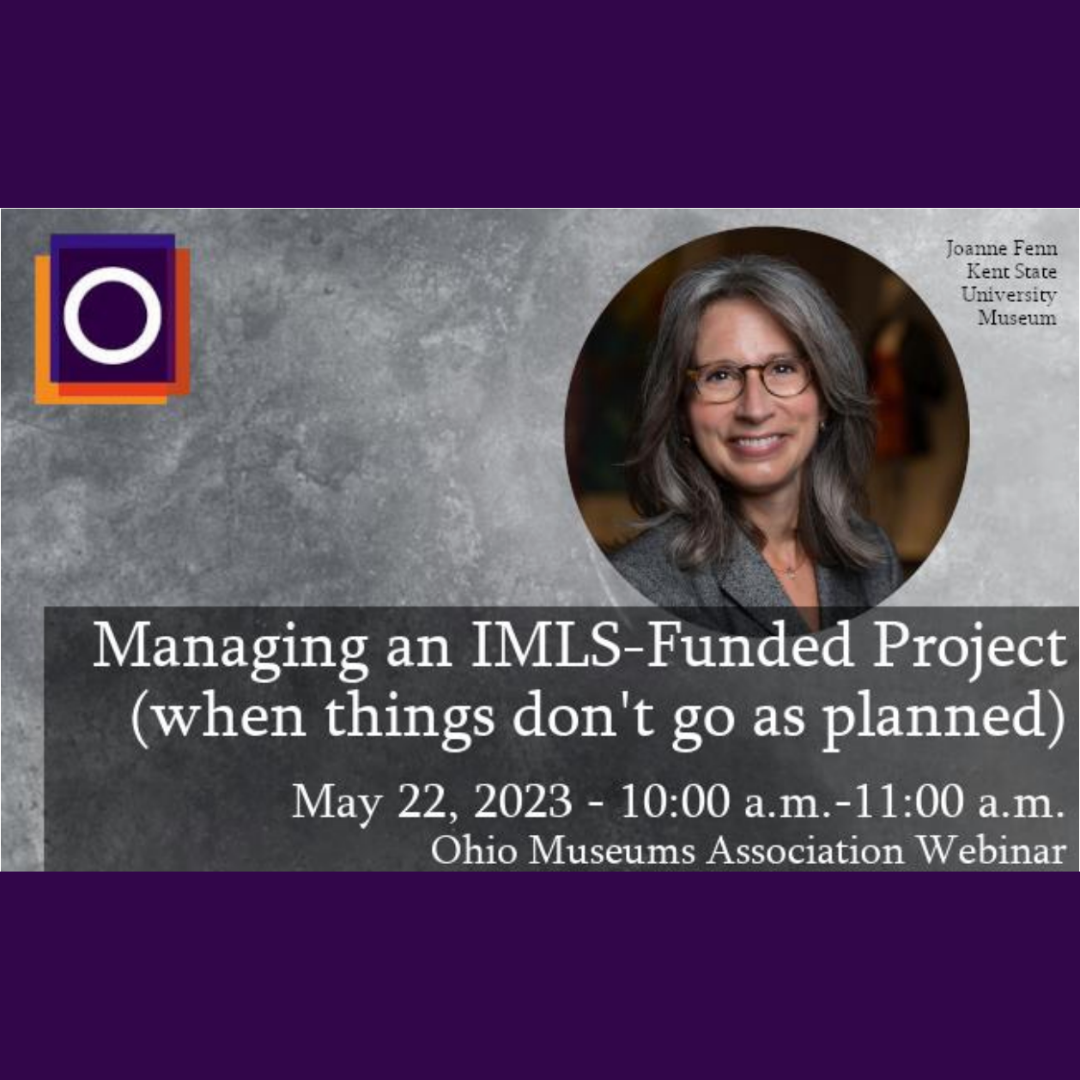 Registration Deadline: May 19, 2023

You are finally awarded a major grant from the Institute of Museum and Library Services, but you didn't plan for everything in the narrative (like a pandemic). Don't worry! IMLS wants your project to succeed, and they are your partner, even in the toughest of times. Join Joanne Fenn to explore the lessons learned from a recent IMLS grant-funded project at the Kent State University Museum - from the application, to what to keep and collect for reporting, to making program changes mid-grant, final reports, and everything in-between.

About our speaker: Joanne Fenn is Professor and Collections Manager/Museum Registrar at Kent State University Museum and has been working in the museum field since 1991. In addition to her duties at the museum, she teaches collections management courses for the Information School at KSU and consults for a local historical society.


When: Monday, May 22, 2023, 10:00 a.m. – 11:00 a.m.
Where: Online – complete webinar login details will be sent to participants after registering
Cost: $10 – OMA & TAM Members; $15 Non-members
TAM Members: Use code TAMMEMBER at checkout to receive the OMA member rate.
Please contact Johnna McEntee at oma@ohiohistory.org or 614.361.5613 if you do not see the $10 member rate after using the code, or run into any issues when registering.

Register: Click here to register