Back to Events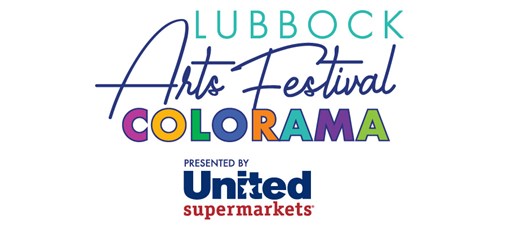 TAM 2024 Pre-Conference Event: Lubbock Arts Festival — Colorama!
Saturday, April 13, 2024
to Sunday, April 14, 2024
Event Details

Save the Date!
Special Pre-Conference Event!
Join TAM at the Lubbock Arts Festival for a Colorful Celebration!
Sunday, April 14, 2024
Noon-5PM
Lubbock Memorial Civic Center
1501 Mac Davis Lane, Lubbock, Texas
United Supermarkets & Lubbock Arts Alliance proudly present the 46th Annual Lubbock Arts Festival, to be held at the Lubbock Memorial Civic Center, 1501 Mac Davis Lane, Lubbock, Texas. This two-day celebration, taking place from April 13th to 14th, 2024, is West Texas' largest fine arts and crafts event, recognized as the "Best In Texas" by the Texas Festivals & Events Association in 2021 and 2022. Embracing the beauty and power of all colors, this year's theme is "Colorama."
The event will feature over 100 visual artists from across the United States, showcasing and selling original paintings, drawings, pottery, fiber, leather, jewelry, glass, woodworking, and sculptures. A juried gallery of professional work will be available for viewing, along with artist demos, artwork from local school children, and ART CARTS and 10 different "Kid Stops" offering free art-related children's activities.
Additional highlights include:
Dyan Newton, Featured Artist: Watercolorist and acrylic painter from Abernathy, near Lubbock, Texas, with over four decades of experience. Her art is characterized by lively brushwork, bold colors, and an impressionistic style. Dyan's work has earned awards and graces collections worldwide. She also teaches and has been featured in renowned art magazines. The Featured Artist is made possible by The CH Foundation.
Special Visual Art Exhibit - "Jeffie's Color Carnival:" Hailing from Nacogdoches, Texas, Jeffie Brewer offers a captivating multimedia exhibit featuring inflatables, sculptures, illustrations, lights, and sounds. Brewer's creations have graced various locales across the United States, from the intersections of Lubbock to the renowned Crystal Bridges Museum of Modern Art in Bentonville, Arkansas. This exhibit is made possible by the Helen Jones Foundation, Inc.
Clayton Stephenson, Spotlight Performer: A rising star in the music world from New York City, Clayton credits community programs for shaping his musical journey. He's currently pursuing economics at Harvard and a master's degree in piano performance at the New England Conservatory. Clayton's talent has earned him numerous accolades and performances at prestigious venues worldwide. Clayton Stephenson is represented by the Cliburn.
Festival hours are Saturday, April 13th, from 10 a.m. to 6 p.m., and Sunday, April 14th, from 12 p.m. to 5 p.m.
The Lubbock Arts Festival is the marquee event of the Lubbock Arts Alliance, dedicated to fostering creation, understanding, and enjoyment of the arts. For more information about the Lubbock Arts Festival, please visit our website at www.lubbockartsfestival.org or call 806-744-ARTS (2787).
TAM 2024 Conference Attendees will get free admission on Sunday, April 14, 2024 to the Arts Festival by wearing your TAM Conference Badge!
The Lubbock Arts Festival is made possible by a sponsorship from Civic Lubbock, Inc. This project was funded in part by a grant from the Sybil B. Harrington Endowment for the Arts, a component fund of the Community Foundation of West Texas. This project made possible in part through a grant from the City of Lubbock as recommended by Civic Lubbock, Inc. This project is supported by the Texas Commission on the Arts and the National Endowment for the Arts.
For More Information: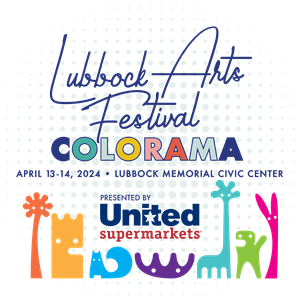 Elizabeth Grigsby
Executive Director
Lubbock Arts Alliance