Back to Events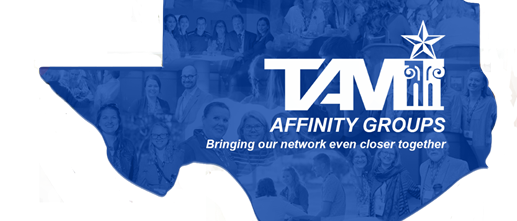 Museum Executive Leaders 2022 Q2 Affinity Group Meeting
Thursday, June 23, 2022
* Registration open until 6/23/22 at 2:00 PM (CST)
Event Details
Connect with and learn from other TAM Executive Leaders in this 2022 Quarter 2 Meeting.

This complimentary meeting is for members of the TAMEL (Texas Association of Museums Executive Leaders) Affinity Group. Please consider joining this new affinity group!
More about TAMEL:
TAM Executive Leaders Committee (TAMEL) provides a forum for support, collaboration, sharing, and benefit for Texas museum leaders with the goal of creating a more vibrant, sustainable museum community in Texas. Executive leaders who run a museum organization are invited to participate. These include Presidents, CEOs, and Directors.
Carol Rehtmeyer, Chair
Email: carolrehtmeyer@gmail.com
For More Information:
Carol Rehtmeyer
President & CEO
(630)287-0900
Discussion Points Include:
- Overcoming Museum Staffing issues in 2022
- Takeaways from John Falk's Book "The Value of Museums"
- TAM 2022 Keynote Video Link