Back to Events
Telling Your Story for Value and Impact - Waco
Tuesday, March 22, 2022
* Registration open until 3/21/22 at 12:00 PM ()
Event Details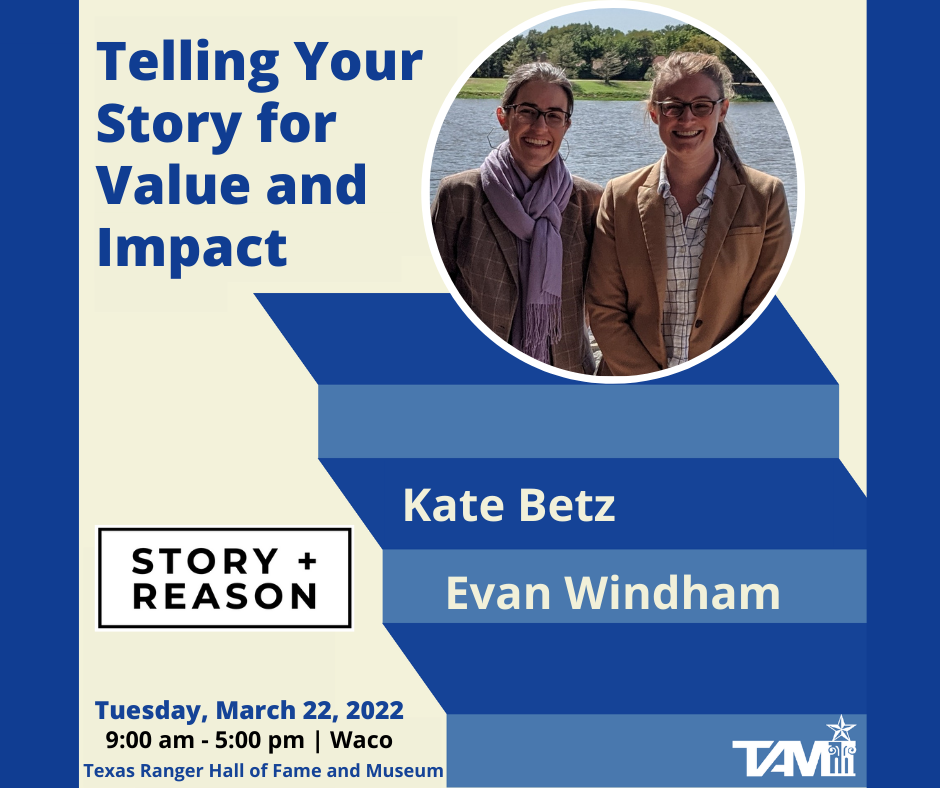 We believe that museums are valuable, but do we take that concept too much for granted? How can one museum, especially a small one, tell their unique story to prove their individual value to funders, supporters, and target audiences?
In this day-long, intensive workshop, participants will learn basic principles of interpretation and audience development and how applying these principles systematically is critical to proving our value and impact as institutions.
By the end of the day, through a combination of lecture, group discussion, role playing, and individual work, participants will have crafted a draft of their institutional story, discussed how their story can help to set goals and make decisions, and selected a project to apply their story and strategy to in the future.
This event includes a box lunch and all activities will take place at the Texas Rangers Hall of Fame and Museum in Waco.
For More Information: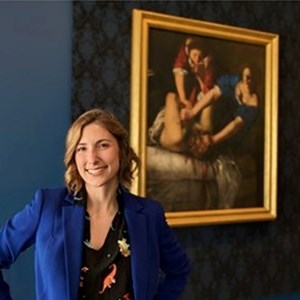 Brittany Petrilli
Executive Director
Texas Association of Museums
(817)332-1177
This event is not included in the Annual Meeting registration price but can be chosen to fulfill a professional development certificate for Education/Outreach; Administration, Leadership, or External Affairs.
Workshop Pricing:
$35 - TAM Member with TAM 2022 registration
$50 - TAM Member - General
$100 - Non-member with TAM 2022 registration
$150 - Non-member - General
Rooms Available are through March 1, 2022!
101 Washington Ave, Waco, TX 76701
Nightly Rate: $149.99
Make Your Hotel Reservation Now!
Rooms at the conference hotel are going fast, so reserve yours today! The TAM rate at the Courtyard by Marriott Waco is available until Monday, February 28 - after this, we cannot guarantee you will be able to get a room in the TAM block. Booking your room in the conference block is a win-win - you get a lower rate and each room booked helps support TAM and the Annual Meeting, enabling us to offer lower rates for conference registration. Don't wait, book today!