Back to Events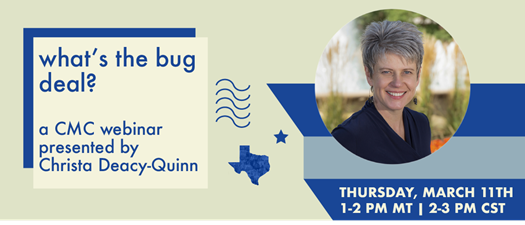 What's the Bug Deal? CMC Webinar on Integrated Pest Management
Thursday, March 11, 2021
Event Details
What's the Bug Deal? Integrated Pest Management for Collections, Facilities, and Other Museum Personnel hosted by Collections Managers Committee, presented by Christa Deacy-Quinn.
Whether you work in collections, education, guest services, maintenance, or administration, speaker Christa Deacy-Quinn's webinar will provide museum personnel at every level with the preventative techniques necessary for successful pest management.
Christa Deacy-Quinn is the Collections Manager at the University of Illinois Spurlock Museum. She has over 30 years of experience in museum collections preservation. She is Certified Technician for General Use Pesticides in Illinois, a Certified Mold Remediation Worker, and her IPM program at the Spurlock was the first museum to earn Green Shield Certification. She teaches museum collection preservation in the Graduate School of Information Science at the University of Illinois, serves as a faculty associate of Ontario's Willowbank School of Restoration Arts, is an instructor at the Center for Collections Care at Beloit College and is a peer reviewer for the AAM MAP program. Her book FUNdamentals of Museum IPM (2019) has been downloaded over 675 times in 49 different countries.

For More Information: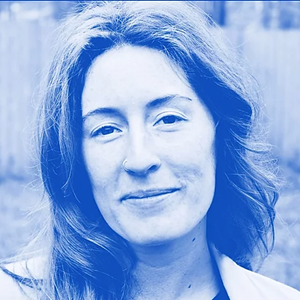 Emmy Laursen