Finding Alternative Futures Phase 1: Sustainability Through Coaching
(September 2017 - August 2019)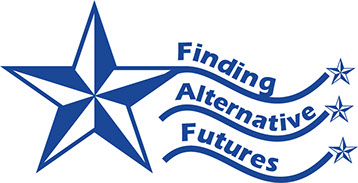 About the Project
TAM launched an important new initiative in the greater Houston area between 2017 and 2019 called Finding Alternative Futures: Sustainability Through Coaching. This groundbreaking project explored fresh ways for nearly a dozen history museums and history organizations to address issues of relevance and financial sustainability under the guidance of experienced coaches.
Many history organizations in Texas are struggling for survival. Although museums and other history organizations conduct important work by collecting and interpreting history, they often do so in a precarious financial position with inadequate community support. These organizations are at risk. Finding Alternative Futures was designed to help.
Among the requirements for inclusion in this project is that the museum leadership be open to significant change. Coaches worked with staff and board members who were ready to do things differently--because what they are doing today was not working. Program participants engaged in an intensive 15-month coaching relationship designed to assess options for sustainability, elevate professionalism, and prepare for substantive change. Some may approach sustainability by improving standards of operation while others may consider creative alternatives.
This project was made possible by a lead grant from the Houston Endowment and additional support from the Summerlee Foundation, Dallas.
Leadership Team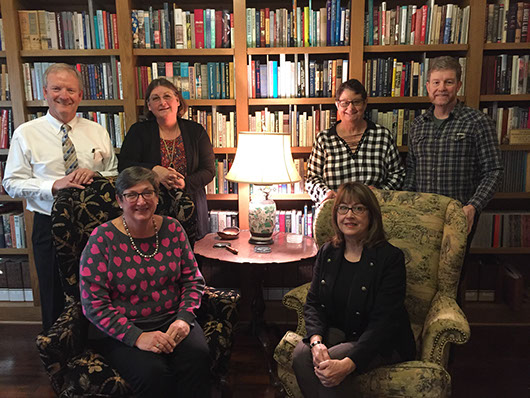 Ruth Ann Rugg (project director) Texas Association of Museums, Fort Worth, Texas (front row, left)
Brian Crockett (coach and lecture coordinator) Two-Headed Goat Consulting, Albuquerque, New Mexico (back row, right)
Carla Patterson (coach) Organizational consultant, Auburn, Nebraska (front row, right)
Candace Tangorra Matelic, Ph.D. (coach) CTM Professional Services, Inc., Fort Worth, Texas (back row, center left)
Steph McDougal (research/reports specialist) McDoux Preservation LLC, Houston, Texas (not pictured)
Toni Turner and Karen Knox (project co-evaluators) Nonprofit Solutions Consultants, Austin, Texas (not pictured)
Susan Smyer (local field assistance) South East Texas Museum Association (SETMA), Houston, Texas (back row, center right)
Gary Smith (project advisor) The Summerlee Foundation, Dallas, Texas (back row, left)
Finding Alternative Futures: Sustainability Through Coaching is made possible by grants from the Houston Endowment and The Summerlee Foundation. Additional support for this program is provided by SETMA, the South East Texas Museum.



Executive Summary
Finding Alternative Futures: Sustainability through Coaching (FAF) was a pilot program originally created to encourage struggling history organizations to seek alternative futures—reinvention, online collections, oral history portals, e-publications, partnerships, strategic collaborations, or even a graceful exit strategy. Expressing new definitions of success (or alternative futures ) offers a productive model for the museum community as a whole, breaking down barriers to thinking imaginatively about ways to tackle serious sustainability issues.

The primary goal of the FAF project was two-fold: to create and implement a coaching program to meet the particular instructional and guidance needs of the participating museums, and to determine the willingness of at-risk organizations to embrace an alternative future.

The project matched professional museum coaches with history organizations, and FAF also incorporated group meetings so that participants could interact with their peers and benefit from socially constructed learning. Three coaches took part in this pilot effort and helped 11 history organizations in the greater Houston area find new pathways toward public relevance, advancing their mission, and attracting new audiences. By the end of the 15-month coaching period, more than half of the participating organizations had made transformative changes that position them for a more sustainable future.

Studying the program components, making adjustments, and evaluating outcomes lead us to a replicable model—a project that might benefit hundreds of other organizations in future implementations. In addition to documenting the tasks undertaken throughout this project and lessons learned, the FAF team produced useful written guidelines to achieve three specific types of alternative futures: organizational reinvention, partnerships, or closure. These process documents have the potential to influence countless organizations on the verge of an alternative future.

As this project concludes, the Texas Association of Museums and its funders have gained valuable insights that will enable TAM to continue this important work in other parts of Texas.
Process Documents