Assistant Director of Development | Waco, TX
Date posted
August 14, 2023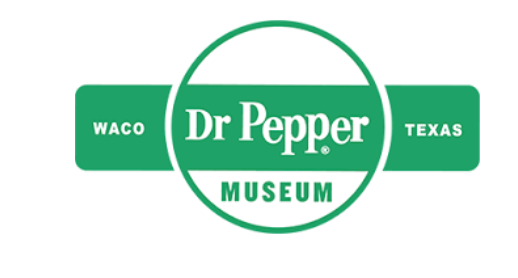 JOB DESCRIPTION
---
Job Title: Assistant Director of Development
Reports to: Associate Director
FLSA Classification/ Position Status: *Exempt / Fulltime/ At-Will
Benefits/PTO: Eligible
Annual Salary: $55K-$65K (DOE)
Salary will be commensurate with education, skills, and work experience.

*Exempt: An individual is exempt from the overtime provisions of the Fair Labor Standards Act (FLSA) because he or she is classified as an executive, professional, administrative, or outside sales employee and meets the specific criteria for the exemption.

Organization Overview
The Dr Pepper Museum educates, inspires, and entertains by sharing the stories of Dr Pepper and the soft drink industry. The Dr Pepper Museum is a recognized leader devoted to telling the story of Dr Pepper, the soft drink industry, and entrepreneurship by serving as a resource for learning through innovative, interactive, and inspiring programs. The Dr Pepper Museum is committed to diversity, equity, accessibility, and inclusion in our operations, as expressed through our governance, programs, and exhibitions as we advance our mission and core values.
Summary/Objective:
The Dr Pepper Museum is seeking an enthusiastic and dedicated fundraising professional with a passion for Waco and the mission of the Museum. The Assistant Director of Development will be an integral part of an exciting, fast-growing nonprofit organization located in the heart of Waco's vibrant tourism district. This position will manage, execute, and optimize development operations that are crucial to growing the success of the Museum's fundraising efforts. As a key part of the Museum team, the successful candidate will build and maintain the Museum's fundraising systems to help create reciprocal, long-term relationships with funders, members, partners, and board members. This position will further foster collaborative relationships by coordinating joint solicitation efforts and aligning marketing and outreach efforts for multiple development programs and initiatives within the Museum.
Required Education, Licenses, Certifications, and Experience:
Bachelor's or Master's degree in Nonprofit Management, Business, Finance, or any relevant field
Three or more years of proven experience in nonprofit fundraising
Valid Texas Driver's License
Valid personal auto liability insurance
Skills, Knowledge, and Abilities:
Ability to demonstrate a strong commitment to the mission and vision of the Dr Pepper Museum
Highly efficient and excellent organizational project and management skills, as reflected in the ability to prioritize multiple simultaneous tasks, adaptability/flexibility, resilience, meet deadlines, and produce timely, accurate, and quality results
Ability to work in a cooperative spirit with others to foster effective relationships within a team environment
Exceptional interpersonal skills and the ability to interact effectively with leadership, prospects, donors, and/or volunteers in a wide range of roles.
Demonstrates the ability to exercise latitude and independence in completing duties, responsibilities, projects, and assignments
Excellent verbal and written communication skills and the ability to present effectively to small and large groups
Demonstrates ability in planning and implementing long- and short-range initiatives in conjunction with strategic development processes
Ability to exercise good judgment, demonstrate an understanding of ethics related to philanthropic activities, and use discretion in interactions with donors, prospects, volunteers, and others
Ability to analyze information and prepare effective, accurate, timely reports and other documents to support fundraising objectives
Extensive knowledge of Microsoft Office, particularly Excel
Familiarity with CRM software
Strong experience with database management and operations
Ability to pass required background checks
Work authorization/security clearance required:
Must be eligible to work in the United States
Major Duties and Responsibilities:
Assists the Senior staff team in cultivating, soliciting, and stewarding donors and prospects through visits and other forms of direct personal contact in accordance with performance targets.
Establishes and maintains collaborative working relationships with colleagues, appropriate board members, and/or other constituents to maximize the Museum's total gift revenue and plan solicitation strategies.
Assists the CEO and Associate Director in engaging the Board Development and Resources Committee to create and implement an action plan focused on endowment growth and private giving.
Assists the senior leadership team to develop and oversee a comprehensive development program and development data management to meet the Museum's primary funding needs.
Coordinates day-to-day fundraising strategies and activities to ensure integration into the Museum's philanthropic program.
Develops, maintains, and makes effective use of the Museum's CRM database and other institutional resources to ensure appropriate management and acknowledgment of donors.
Identifies viable grant and foundation sources and assists the senior leadership team in creating, submitting, and managing competitive funding proposals.
Oversees Museum membership, sponsorship campaigns, 10-2-4 Club membership, Benevity Causes campaign, and online giving programs, including all donor acknowledgment and data tracking.
Works with the Museum marketing team and executes effective philanthropic-focused marketing throughout the year, including the annual report.
Represents the Museum at business and community meetings and events as needed.
Ability to work beyond regular office hours for occasional evening and weekend events.

*Other Duties as Assigned:
Please note this job description is not designed to cover or contain a comprehensive listing of activities, duties, or responsibilities required of the employee for this job. Duties, responsibilities, and activities may change at any time with or without notice, and the team member may be asked to perform other duties as assigned.
Physical and Mental Requirements and Abilities
The Assistant Director of Development role often requires the ability to work effectively in a moderate to fast-paced office environment. This environment typically involves frequent activities, interactions, and tasks that must be completed within specified timeframes. Additionally, interruptions and unexpected events may occur, which can require flexibility and adaptability while maintaining a professional and courteous demeanor.
The physical demands described here are representative of those that must be met by the Assistant Director of Development to perform the essential functions of this job successfully. The employee frequently sits and/or stands. The employee may occasionally climb, balance, stoop, kneel, crouch, crawl, lift, and/or move up to 25 pounds. The employee will frequently use electronic devices, including but not limited to desktop and laptop computers, printers, scanners, and other typical office equipment. Frequent typing is required; therefore, the employee will constantly use their fingers, hands, wrist, elbow, and any necessary upper extremities. Employees may occasionally have to twist, pull, or stretch. The employee will frequently read print or computer material with various text sizes and colors. The employee will have to view and analyze images, pictures, charts, and graphics. Specific vision abilities required by this job include close vision, distance vision, color vision, peripheral vision, depth perception, and the ability to adjust the focus with and or without using prescribed or over-the-counter optical glasses, contact lenses, or other visual aids. The Assistant Director of Development will occasionally travel within and outside the city limits and may be exposed to various (fair to extreme) weather conditions.
Health insurance (65% paid by employer)
Dental insurance (paid in full for employee)
Vision insurance (paid in full for employee)
Short-term disability (paid in full for employee)
Long-term disability (paid in full for employee)
Basic group term life insurance (paid in full for employee)
Voluntarily added term life insurance
Generous paid time leave / Holiday leave
401K retirement plan with 5% employer match
The Dr Pepper Museum values diversity and believes in providing equal opportunity in who we hire, train, and promote in all positions without regard to race, color, religion, national origin, sex, age, disability, or any other protected status. We seek to ensure that decisions regarding compensation, promotions, benefits, and/or programs align with our value of diversity. 
Interested applicants can apply by clicking on the following link. Please include the following with your application:
Three professional references
The Victory Employer Services, LLC
Elaine Botello, PHR/SHRM-CP
HR Consultant / Lead Recruiter