Events Coordinator | Huntsville, TX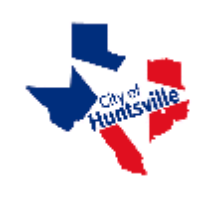 City of Huntsville
Employment Opportunities
"Our vision for the City of Huntsville is to have a community that is beautiful, historic, culturally diverse, affordable, safe and well planned with great opportunity for our citizens."
Position: Events Coordinator
Department: Economic Development
Salary: $ 38,302 - $ 46,667.00
JOB SUMMARY:
The Events Coordinator is responsible for enhancing the cultural life of the community with planned opportunities for citizens and visitors to experience a broad range of visual art, including painting, drawing, pottery, textiles, folk art. Additional visual arts include performing arts, such as, dance, drama and music at the Wynne Home Arts Center, and in outreach locations throughout the Huntsville Cultural District and the community of Huntsville.
REQUIRED EXPERIENCE, EDUCATION, DEGREES, CERTIFICATES AND/OR LICENSE:
Education and Experience:
· Bachelor's degree in Arts Administration or related field, or equivalent education and experience.
· A minimum of two (2) years' administrative and programming experience.
· A minimum of one (1) year of volunteer coordination experience.
· Proficiency with Microsoft Office programs (Word, Excel, PowerPoint).
Required Licenses or Certifications:
· A valid Texas Driver's License and acceptable driving record.
Deadline: December 15, 2021 11:59 p.m.
E.E.O.
The City of Huntsville is an equal opportunity employer, seeking to strengthen its staff with a broad range of candidates – women and minorities encouraged to apply.
The City of Huntsville application for employment must be completed and submitted by the closing date posted to be considered for employment. Resumes will not be accepted in lieu of applications.
To Apply:
City Of Huntsville
Attn. Sandra Rodriguez
Human Resources Coordinator
1212 Avenue M
Huntsville, Texas 77340
Phone: 936-291-5914
Only candidates selected for an interview will be contacted.