Executive Director | Fredericksburg, TX
Date posted
January 13, 2023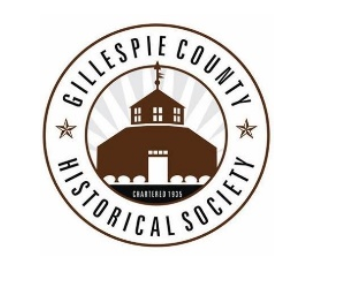 EXECUTIVE DIRECTOR
Gillespie County Historical Society, 501(c)3 non-profit (dba The Pioneer Museum)
Fredericksburg, Texas, USA


Mission:
To teach current and future generations the history, culture and traditions of Fredericksburg and Gillespie County for the advancement of knowledge and preservation of our proud heritage.


Position Title:
Executive Director Gillespie County Historical Society and Pioneer Museum


Reporting Structure:
The director reports to the Executive Committee of the board of directors monthly and in person. The board of directors monitors responsibilities, duties, compensation and benefits. During board meetings, the board of directors makes all decisions by way of vote; the Executive Director carries out day to day decisions and operations concerning the Museum within the policies and procedures approved by the board, informing the Executive Committee and board of directors of actions at each monthly board meeting in person and via a written director's report.


About the Gillespie County Historical Society and Pioneer Museum:
The Gillespie County Historical Society (GCHS) is an American Alliance of Museums accredited museum and is seeking an Executive Director as its leader and primary representative. The Society's activities center around two museum sites GCHS owns and operates, the Pioneer Museum and Marktplatz' iconic Verein Kirche. The Pioneer Museum is a 3+ acre complex of historic buildings, artifacts, and archives interpreting the story of the 1840's German colonization of the Texas Hill Country and the immigrant German founders of Fredericksburg. The Vereins Kirche is a replica of an 1847 structure, completely reinterpreted in 2020 to tell the story of the building's history and significance. Both sites are located in the heart of this popular tourist destination town. Annual visitation to the Pioneer and Vereins Kirche is routinely 36,000-plus. The Gillespie County Historical Society was chartered in 1935. It currently has a $877,000 annual operating budget, a 15-member Board of Directors, and four full-time and five part-time leadership team members along with seven part-time docents.


Primary Roles and Responsibilities:
Promotes the museum's growth through dynamic community engagement.

Promote the museum via marketing strategies and speaking opportunities.
Directs and participates in fundraising and donor cultivation.

Works with board to set goals for all three major fundraising efforts, tracks results, and works with special event committees to create sponsorship levels as well as solicit donations.

Performs ongoing daily financial management as well as long-term planning and reporting. Works with the Board of Directors to develop an annual budget.

Oversees Director of Operations, Curatorial/Archival Manager, Merchandise Coordinator and external contract venders such as the bookkeeper to maintain all financial records and directs an annual audit.

Works with the Curatorial/Archival Manager to ensure items donated to the museum are appropriately reviewed, accessioned, conserved, preserved, and cataloged and to develop and implement exhibits for the museum and off-site venues.
Develops programs, community activities, and appropriate meetings which further the mission of the museum and which benefit the community.

Responsible for strategic planning, as well as creating long-term, short-term, and annual goals and objectives for the organization.

Identifies grant opportunities and works to develop government, non-profit, and foundation grants to support the operations of the museum. Responsible for appropriate monitoring of grants and required reporting.

Represent our organization with City, County, and other civic leaders.

Oversee and direct annual applications for Hotel Occupancy Tax funding.
Oversee and direct the strategic plan as approved by the Board of Directors.

Work closely with the Board of Directors for the proper administration of all policies and operations of the Museum.




Qualifications and Education Requirements:
Bachelors' Degree in Museum Studies, Public History, or a related area.

3-5 years work related experience.
Enthusiastic leadership style which builds team cohesiveness.

Public relations and communication skills.

Supervisory, leadership skills for full time and part time staff.

Communication and leadership skills to interact with volunteers.

Proficiency in technology applications and social media skills.
Eager listener and learner of knowledge that builds proficiency in weaker areas.
Ideal Qualifications
Master's degree or terminal degree in a related area of the Museum industry.

5+ years minimum experience at the leadership level.

Successful administration experience.
Experience relating to local government entities.

Track record of success with major program development.

Grant writing success.

Web writing and management.




Salary:
This is a full-time, salaried position with a competitive salary based upon experience within the range: $74,000-$82,000. The position requires some weekend and evening hours although the work schedule is flexible, and some duties may be performed from home. Benefits include bonus plan, paid medical insurance, 7 sick days, three weeks' vacation and 5 paid holidays.


Please submit a cover letter, resume, at least 3 work related references (and any additional supplemental material in support of your application) to Ms. Marty Kaderli: kaderli1953@gmail.com or mail to 325 West Main Street, Fredericksburg, Texas 78624.
(830) 990-8441
pioneermuseum.org