Executive Director | Austin, TX
Date posted
February 23, 2022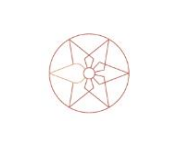 Executive Director
Flower Hill Foundation / Urban Homestead Museum
Salary: $52,000 a year. Majority of the work to be done during a M-F, 8-5 setting but weekend hours
are sometimes needed. Hours worked are flexible. While the ED must live in Austin the job can be a
hybrid of work from home and office.

Flower Hill Foundation History:
The Flower Hill Foundation exists to honor the late Jane Smoot's vision to celebrate
an Austin founding family of civil servants; preserve one of the city's last historic
homesteads; and empower, inspire, and engage the diverse Austin community of today
and tomorrow.

The Foundation aims to provide Austin the same services and opportunities the Smoot family did
throughout the nineteenth and twentieth centuries in the twenty-first. Wherefore, by maintaining a
space for individualism, artistic expression, and civic engagement at the Flower Hill historic
homestead museum, generations will have the chance to build and project their own future on a piece
of Texas history through community, conservation, and the arts.

Job Overview:
The Board of Directors is looking for a full time Executive Director to lead and expand the direction of
the Flower Hill Foundation (FH). The primary objective is to help FH move into the next phase of its
life by exploring partnerships, programming, and sustainability with the board and while maintaining
the house and its community.

Ideal Candidate:
● 2 years experience in preservation and/or nonprofits
● 2 years experience in a director or management position
● A deep and passionate commitment to our mission and genuine excitement to swiftly move our
foundation into its next phase
● Ability to analyze problems, identify alternative solutions, project consequences of proposed
actions, and implement approved recommendations.
● Ability to develop and nurture networks to build and maintain a pipeline of prospects.
● Strong listening skills and demonstrated ability to develop and maintain effective relationships
with a variety of stakeholders.
● Excellent interpersonal skills
● Ability to maintain a high level of integrity and consistent ethical judgment in all working
relationships and related duties.
● Outstanding planning, organizational, and analytical skills.
● Sound judgment in problem-solving and decision-making techniques.
● Able to balance competing priorities, complex situations, and tight deadlines
● Able to work with a high level of independence

Goals for the Executive Director
1. Manage and execute the next phase of Flower Hill as created by the ED, Director of Mission,
and the board.
2. Continue to oversee and assist with the day-to-day operations at Flower Hill. Including:
● Administrative - Familiarity with nonprofit/foundation structure and day to day
operations.
○ Coordinating general upkeep of the house and premises alongside the Trustee,
including renovations and repairs as required
○ Accounting for and managing funds, including paying all bills and salaries
○ Acting as the liaison between the Foundation and professionals including
consultants, attorneys, and accountants
○ Communicating with the Board, creating monthly reports and financial
statements
● Development - Raising funds to continue the preservation of the home and potential
programming.
○ Donor stewardship -- continue our relationship with established donors and seek
out new ones
○ Annual Fundraising
○ Grants as needed
● Preservation -- Strong grasp on Historic preservation.
○ Consult with Trustee and Coach's Lawn service about the cycle of maintenance
for the home and the grounds
○ Oversee the new roof being installed winter of 2022
○ Keep up with the historical information of the home
○ Continue to oversee volunteers as they digitize the collection
○ Oversee other large scale preservation projects as the budget allows
● Outreach - Continuing to build community support for the home from
leaders/stakeholders in Austin.
○ Continue to be a durable and joyful part of the Austin non-profit community
○ Assume the role of the face of Flower Hill as needed

This position would have the full support of the Board of Directors. The ED would report directly to
the Trustee and the board of directors

All candidates should send their resume and cover letter to info@flowerhillfoundation.org, attn Natalie
George.

Flower Hill is an equal opportunity employer. We will not discriminate and will take affirmative action
measures to ensure against discrimination in employment, recruitment, advertisements for
employment, compensation, termination, upgrading, promotions, and other conditions of employment
against any employee or job applicant on the bases of race, color, gender, national origin, age, religion,
creed, disability, veteran's status, sexual orientation, gender identity or gender expression.

The Flower Hill Foundation requires proof of COVID vaccination for employment.