Marketing Manager | Austin, TX
Date posted
December 21, 2022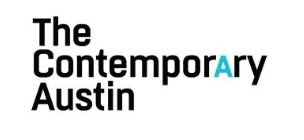 Job Posting
Marketing Manager
Position: Marketing Manager
Department: Communications
Reports to: Director of Marketing & Communications
Schedule: Full-time, exempt
Pay Range: $50k - $60k/annually
The Contemporary Austin is seeking a Marketing Manager to help connect audiences to contemporary art and programs offered by The Contemporary Austin. Working in close collaboration with others both inter- and intra-departmentally, they develop campaigns and communications around exhibitions, fundraising programs, membership, educational programs, and other public-facing activities at The Contemporary Austin to engage and grow the museum's audiences online and in person.
Responsibilities: 
Collaborate with the Marketing & Communications team on integrated strategies to effectively promote a broad range of museum activities, including exhibitions, education programs, events, and special projects to diverse audiences

Work effectively within and across departments to identify and develop campaigns across a range of mediums, including print collateral, signage, video, and audio

Manage audience outreach and campaign planning across the museum activities and audiences

Manage editorial calendar to ensure all audiences are engaged on a regular basis
Maintain and manage all campaign elements via all channels

Own the scheduling and upkeep of all content on the museum's WordPress based website

Partner with Communications Coordinator on social media and email management

Monitor and evaluate marketing campaigns to keep them fresh and effective

Support Director of Marketing & Communications on campaigns and special projects, as needed
Experience/Qualifications:
3+ years' experience working in marketing, preferably in the arts and culture sector

Strong written, visual, and verbal communications skills 

Excellent skills in organization, prioritizing tasks, and attention to detail

Demonstrated experience of creative and innovative approaches to responsibilities 
Desire to try new things, willingness to push boundaries to increase effectiveness of marketing efforts 

Ability to set and achieve goals in established timeframes 

Experience with content management systems, email marketing tools, data analytics, and social media platforms and scheduling tools.  

Proficiency with Word, Excel, Outlook, and PowerPoint.   

Work well in a collaborative, team environment, with the ability to self-direct and be proactive in completing goal-oriented assignments 
Can-do, flexible, resourceful, and goal-oriented attitude. 
Preferred Qualifications: 
Experience with WordPress, Constant Contact, Google Analytics, and Spout Social a plus. 
Familiarity with Adobe Photoshop and other Adobe products. 
How to Apply: 
Send cover letter and resume to hr@thecontemporaryaustin.org with subject line "Marketing Manager."  Due to the high volume of applications, we will only contact candidates who are strong candidates for the position.
Our Mission
We invite you to discover contemporary art in settings that provoke thought and joy. Our programs join art with place in a pursuit of a deeper experience, a bigger conversation, and a closer community.
Our Vision
We believe in the capacity of art to transform lives. We dream of a future where more eyes, ears, hearts and minds are opened by contemporary art in all of its forms.
Our Values
Extending the Welcome – We want every person to feel like they belong here. Our invitation is completely open and inclusive.
Always Caring - We know that details matter. We care deeply about the quality of our work and about the experiences of our guests, the artists we collaborate with, our staff, and all those we have yet to meet.
Socially Mindful - We believe that contemporary art is a way for people to connect their personal experiences with the broader social and cultural dialogues of our place and time.
Staying Curious - We observe closely, listen intently, and inquire sincerely because we have a boundless fascination with people, art and ideas.
Making Progress - We always want to be better—to inspire more deeply, to engage more openly, and to serve more joyfully. We are mindful of feedback and committed to ongoing reflection and iteration.
Being Here - A place can transform your experience of art, and art can transform your experience of a place. We activate our downtown exhibition space and our lakeside sculpture park in imaginative ways to serve Austin.
Trying New Things - We believe in the importance of experimentation, play, and the surprise that often results from trying something new. We know that progress comes through both bravery and vulnerability.
About The Contemporary Austin 
As Austin's only museum focused on contemporary artists and their work, The Contemporary Austin offers exhibitions, educational opportunities, and events that start conversations and fuel the city's creative spirit. Known for artist-centric projects and collaborations, The Contemporary invites exploration at both its urban and natural settings—downtown at the Jones Center on Congress Avenue, lakeside at the Laguna Gloria campus (including the Betty and Edward Marcus Sculpture Park, the Art School, and the historic Driscoll Villa), and around Austin through the Museum Without Walls program. 
Our commitment to diversity, equity, inclusion and access (DEIA)
The Contemporary Austin values a diverse, inclusive, and equitable workplace and we seek to model these values in our hiring and engagement practices for all our artistic and educational programs. We welcome applications by BIPOC candidates as well as individuals who bring new perspectives in a host of ways. It is the policy of The Contemporary Austin not to discriminate against any person because of race, color, religion, national origin, sex, sexual orientation, gender identity, marital status, age, disability, or veteran status and to take action to ensure that those seeking to do business with the Contemporary are treated fairly. The Contemporary Austin aims to create a safe, welcoming working environment and doesn't tolerate discrimination of any kind.  The organization is currently pursuing a multi-year DEIA effort and seeks individuals who share our commitment to this work.
Reasonable accommodations may be made to enable individuals with disabilities to perform these essential functions.