Membership and Development Manager | Dallas, TX
Date posted
January 19, 2022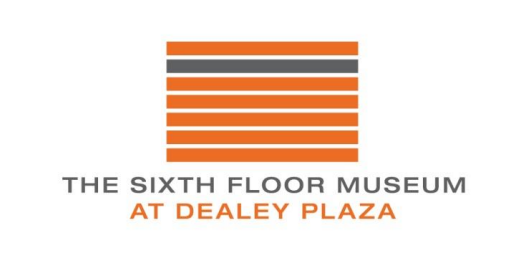 The Sixth Floor Museum at Dealey Plaza
Membership and Development Manager
Position Description
1/13/2022

The Sixth Floor Museum at Dealey Plaza chronicles the assassination and legacy of President John F.
Kennedy; interprets the Dealey Plaza National Historic Landmark District and the John F. Kennedy
Memorial Plaza; and presents contemporary culture within the context of presidential history. A nonprofit
history museum which first opened in 1989, the Museum is building its philanthropic giving program and
development department as it prepares for a new chapter.

Summary

The Membership and Development Manager will be responsible for developing and implementing an
aggressive multi-year growth plan for the Museum's new individual membership program (launched
October 2021). Reporting to the Chief Philanthropy Officer, this position will also take an active role in
building a new corporate membership program and will participate in other development department
functions including, but not limited to, event and program planning (such as lectures, special events, tours
and similar offerings). The Museum is entering a phase of growth and this position will play a key role in
establishing a strong base of philanthropic support for the Museum's next chapter.

Essential Responsibilities
Membership program responsibilities:

• Develop multi-year plan for growth of new membership program to achieve associated financial
goals
• Design, develop and implement programming, stewardship opportunities and other benefit
delivery for members
• Lead the creation and execution of membership events and receptions, including but not limited
exhibition openings and preview days
• Plan and implement active solicitation strategy for membership (through mail and digital
channels) including vendor management, writing (as needed) and related tasks
• Manage prospecting tools and list trades with other organizations
• Write membership communications, such as newsletters, emails, and solicitation /
acknowledgement letters
• Deliver exceptional customer service and donor stewardship
• Manage expense budget for membership program
• Serve as primary point of contact for members
• Within a cross-departmental team, participate in planning and implementation of Museum public
programming (such as events, lectures and talks, guest speakers and similar); consider
opportunities for member engagement across the total suite of Museum events and programs
• Monitor efficacy and efficiency of membership procedures and suggest refinements as needed
• Develop strong working relationship with Museum's Visitor Services team
• Evaluate and make strategic improvements to in-person member experience onsite and
participate in planning related to membership's role in the reimagined Museum

Corporate Committee responsibilities:
• Launch and manage Corporate Committee, a new giving program for corporate supporters of the
Museum
• Develop multi-year plan for growth of Corporate Committee giving program
• Serve as primary contact for members of Corporate Committee
• Plan and manage events and benefit delivery for Corporate Committee

Other:
• Participate in Annual Fund solicitations and other giving initiatives, such as North Texas Giving
Day
• Other duties as assigned

Required Knowledge, Skills and Abilities
• Bachelor's degree required, with preference for museum studies and/or history
• Minimum of five years in nonprofit development experience, experience in museum or other
public facing organizations a plus
• Familiarity with best practices related to membership programs
• Familiarity with Raisers Edge and Gateway ticketing system a plus
• Excellent communication skills, both written and verbal
• Excellent customer service skills
• Ability to work flexible schedule as needed and attend / lead Museum events and programs
• Ability to maintain confidentiality
• Keen attention to detail
• Ability to use data to analyze results and suggest improvements as needed
• Enthusiasm for a fast-paced and evolving environment

Benefits
The Sixth Floor Museum offers a full benefit package including medical, dental, vision, STD/LTD, life
insurance 401(k) match, vacation, sick, and personal time off.
Salary Range
$65,000-$75,000
To Apply
Applications can be submitted through the Museum's website (jfk.org/careers).