Special Events Assistant | Fort Worth, TX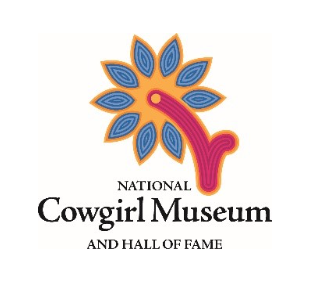 National Cowgirl Museum and Hall of Fame 
Fort Worth, Texas 
Job Title: Special Events Assistant 
Reports To: Director of Special Events 
Department: Exhibits and Education 
Status: Full Time/Salary Bi-Weekly 
About the Position: 
Special Events Assistant is responsible for assisting the Director of Special Events with the coordination, organization, and production of institutional events and programs. Programming includes educational and outreach activities, fundraising events, and all other public programs supported by the Cowgirl Museum.  
Essential Duties and Responsibilities: 
Assist with coordinating special events and programs with appropriate supervisors and department leads, both in-person and digital

 
Maintain and update internal calendar of programs and events 

 

Assist in developing marketing materials for events and programs 

 

Assist with setup and breakdown of space, including vendors, staffing, and technology

 

Perform other Museum related duties as assigned

 

Represent the Museum with high level of integrity and professionalism, adhere to Museum policies, maintain confidentiality, and support management decisions in a positive, professional manner

 
Necessary Skills and Competencies: 
Experience in hospitality, event planning, logistics, customer service, and community engagement

 

Experience working with diverse and intergenerational communities

 

Proficiency in planning and organization 

 
Experience in establishing and maintaining effective working relationships with individuals, groups, and organizations

 

Proactive and organized

 

Strong written and verbal communication

 

Advanced understanding of Microsoft Office (Outlook, Word, Excel, Publisher, PowerPoint)

 

Experience or willingness to learn Adobe Creative Cloud, Canva, Constant Contact, and Sustain 

 
Strategic thinker and creative problem solver

 

Committed to accuracy and consistency

 

Ability to follow detailed instructions, both written and verbal

 

Work independently while being creative and resourceful with a team

 
Compensation:  
Pay Type: Salaried, Exempt, Full Time, 40 hours/week 
Salary: $40,000 Annually  
Benefits: Group Medical Insurance; Dental and Vision Discount Plan; option to participate in a 403(B) savings plan 
Work Schedule: Monday - Friday, 9:00 a.m. - 5:00 p.m. Occasional evening and weekend duties dependent upon Museum events. 
Contact:  
Send cover letter and resume to Jennifer LeGrand, Director of Special Events, at jlegrand@cowgirl.net.