TAM 2023 Keynote Speakers
Date posted
December 23, 2022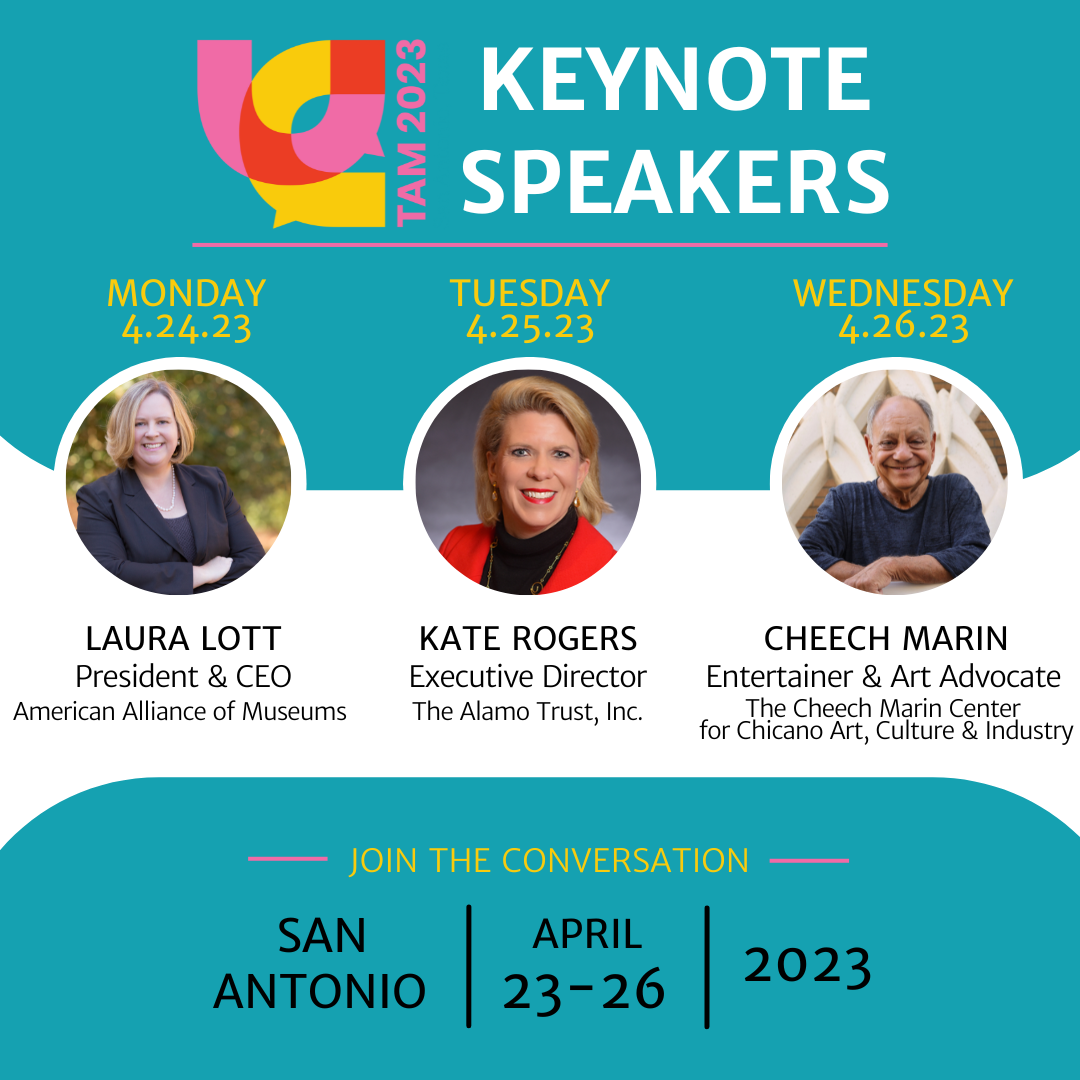 ---

TAM 2023 Keynote Speakers




Laura L. Lott is president and CEO of the American Alliance of Museums, representing the entire scope of the museum community. Since being named the first woman to lead the advocacy and accreditation organization in 2015, Laura has led the Alliance's strategic focus on diversity, equity, accessibility, and inclusion (DEAI); financial sustainability; and museums' social and community impact, highlighting their vital educational role.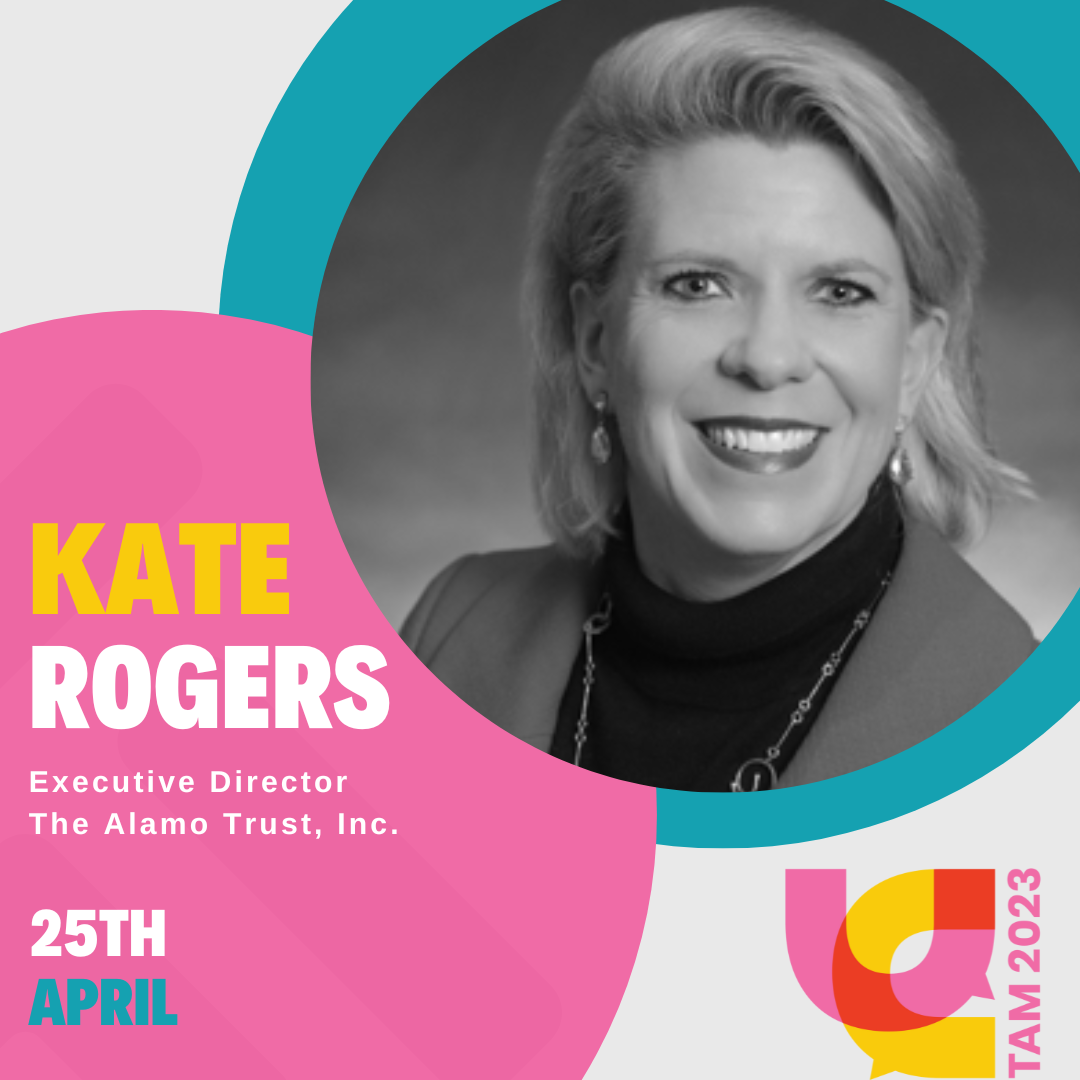 Kate Rogers currently serves as the Executive Director of the Alamo Trust, the non-profit organization responsible for the daily operations of the Alamo historic and the implementation of the $300 million Alamo Master Plan. Prior to that, she served as the Vice President of Community Outreach and Engagement at the Charles Butt Charitable Foundation. Kate graduated Magna Cum Laude with her Bachelor of Science degree in Advertising and Public Relations from Texas Christian University and received her Masters of Public Affairs degree from the Lyndon Baines Johnson School of Public Affairs at the University of Texas at Austin. She is currently pursuing her Global Doctor of Education degree from the University of Southern California.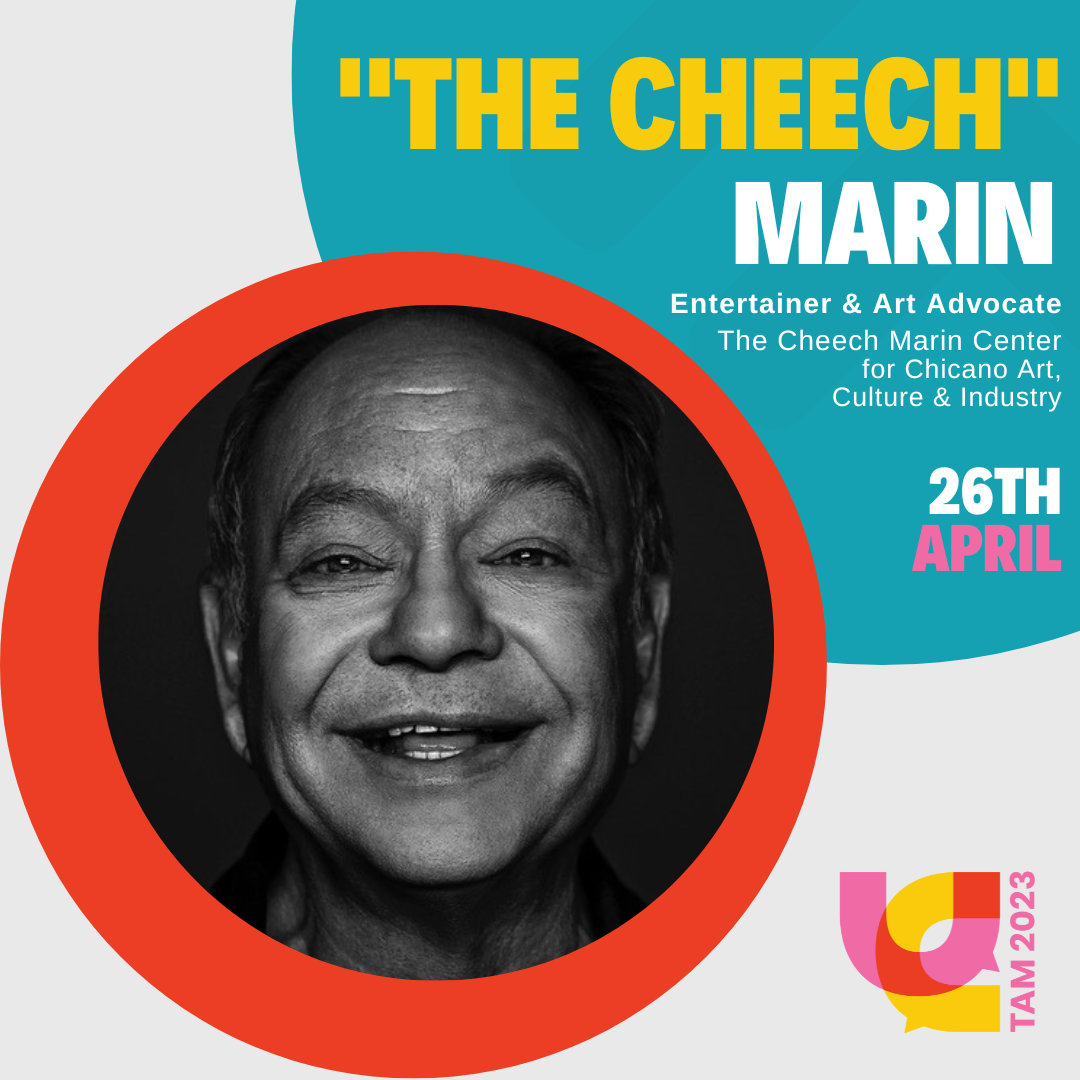 A paradox in the world of entertainment, Cheech Marin is an actor, director, writer, musician, art collector, humanitarian and a multi-generational talent. As Cheech himself jests, "people know me from the womb to the tomb." Widely acknowledged as a cultural icon, he is perhaps best known as one half of the hilariously irreverent, satirical, counterculture comedy duo Cheech & Chong.

In addition to a successful life in entertainment, Cheech Marin is recognized today as a preeminent advocate for Chicano art. In the mid-1980s, he began developing what is now arguably the finest private collection of Chicano art.