President's Award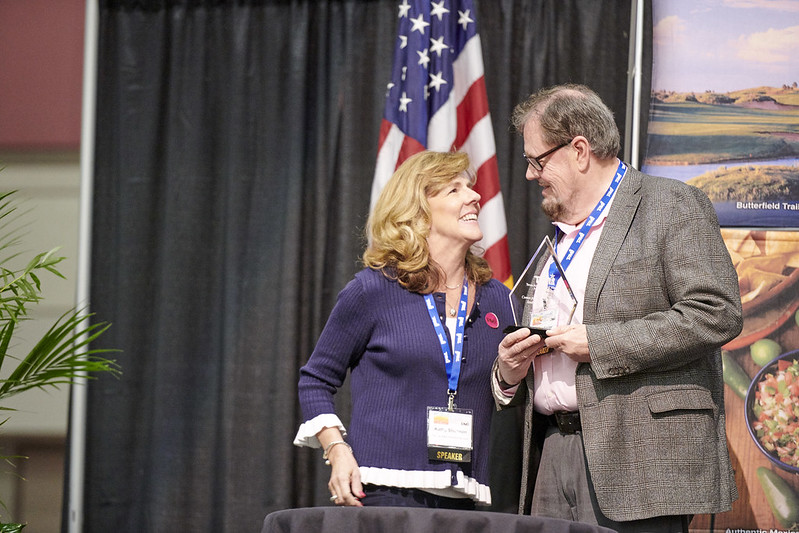 TAM's President's Award is given annually by the TAM Executive Committee at its discretion to an individual, institution, or "partner" organization or foundation that has done significantly impactful work over the past year within the Texas museum community.


Eligibility
Impactful work must have been accomplished within the past year.
Must be a TAM institutional member to submit. All entries must be produced or commissioned by the museum and must relate directly to its program.
Any entry deemed not to meet these criteria will be disqualified and entry fee will be forfeited.


Policies
There is a limit of 1 submission of this Award type per person. Nominees may self-nominate.


Submission Guidelines
The TAM President's Award is selected by the TAM Executive Committee in collaboration with the Local Host Committee. If you would like to nominate someone for this award, please contact admin@texasmuseums.org with the subject line "TAM President's Award Nomination" by February 1, 2024. Please include a narrative summary of the nominee's contribution not to exceed 250 words. Letters of support are welcome but not required.

The TAM President's Award is presented each year at the TAM Annual Meeting - TAM 2024 will be in Lubbock, April 14-17. The recipient will be notified in advance and invited to the meeting.
PAST PRESIDENT'S AWARD WINNERS
Visit San Antonio
Marc Anderson
2023 | San Antonio
Cooper Foundation
2022 | Waco
Bexar County
Judge Nelson W. Wolff
2021 | San Antonio Virtual
Wichita Falls Alliance for Arts and Culture
Margie Reese
2020 | College Station Virtual
CASETA
Howard Taylor and Sara Beth Wilson
2019 | El Paso
Humanities Texas
2018 | Houston
The Summerlee Foundation
John W. Crain, President
(Gary N. Smith, Texas History Program Director)
2017 | Abilene
Petroleum Museum
Kathy Shannon, Executive Director
2016 | Corpus Christi
Bob Bullock Texas State History Museum
Victoria Ramirez, Executive Director
2015 | Fort Worth
Chisholm Trail Heritage Museum
Robert L. Oliver, Chairman, Board of Directors
2014 | Lubbock
Corpus Christi Museum of Science and History
Rick Stryker, Director
2013 | Beaumont