Back to Products & Services
TAMMIE Award Submission | TAM 2024
Miscellaneous Products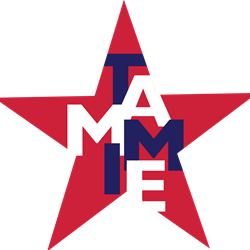 The Texas Association of Museums Media Innovation & Excellence Awards or TAMMIES for short, are designed to showcase museums that are doing innovative things with media and technology. We want to see how your museums are incorporating technology into exhibits and programs; how you are using technology to reach virtual audiences outside of the traditional museum space; and how you are using social media to engage with audiences in innovative ways. A separate student category will highlight the important work being done by college students in our Texas museums. Every year, winning projects are chosen by a jury of media and technology experts and the awards will are presented at the annual meeting. Each category is eligible for either Gold, Silver, Bronze, or Honorable mention depending on the number of entries in each category.
Submissions produced between January 2023 - December 2023. Must be a TAM institutional member museum to submit. All entries must be produced or commissioned by the museum and must relate directly to its program. Any entry deemed not to meet these criteria will be disqualified and the entry fee will be forfeited. Winners need to attend the TAM 2024 conference to receive their award or contact a representative that is attending to accept the award on their behalf.
Winners will be contacted by March 1, 2024 once all judging has been finalized and information is processed by the Awards Committee Chair. Winners will not know what specific level of award they have won until the Awards reception at the TAM Annual Meeting in Lubbock, April 14-17, 2024. Award recipients are not permitted to publicize their award until after the Annual Meeting in Lubbock.
Learn more about TAMMIE Awards here.
Need help submitting your entry? Contact admin@texasmuseums.org for assistance.
---