NEW TAM Academic Project Showcase and Competition
Submission Deadline Extended to February 1, 2022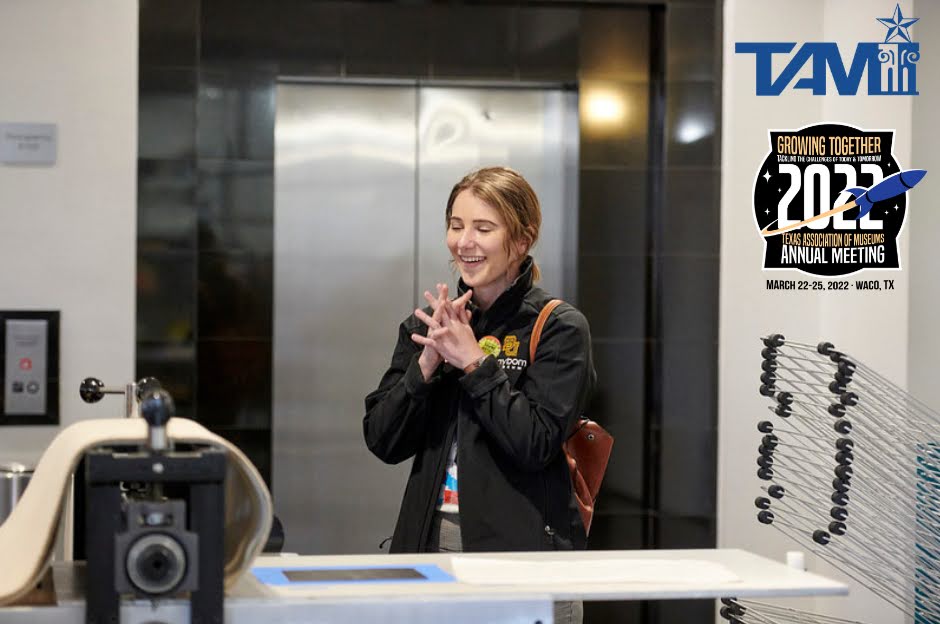 About the Academic Project Showcase and Competition
For the TAM 2022 Annual Meeting in Waco, the Texas Association of Museums will host an Academic Project Showcase and Competition. The digital showcase will provide an opportunity for students to share their research contributions to the museum field. Submissions will be included in the TAM 2022 Annual Meeting mobile app and judged by seasoned museum professionals. The three highest-ranked Academic Projects will receive a TAM award and be included in a combined session at the face-to-face conference to be held March 22-25, 2022 in Waco, TX. Similar to a poster session, but held virtually, students will post short video abstracts and digital support materials in the conference mobile application. Regular conference attendees are also invited to view and comment on the presentations to provide important feedback and dialogue with the presenters. Proposals from TAM student members in all colleges and campuses are welcome. Conference organizers are committed to organizing a diverse Academic Project Showcase that is reflective of the various TAM members and the communities they serve - submissions from women, minorities, individuals with disabilities, and veterans are highly encouraged. Winners will receive recognition at the Annual Meeting, on the TAM Newsletter, and on the TAM website.
Submission Policies
There is a limit of 3 (three) entries per student. Entries must include a brief letter from faculty (sponsor, mentor, museum) with your application materials by February 1, 2022 to confirm submission was created while the applicant was a student.
Eligibility
There is no fee for submission if you are a student in any academic program with active TAM membership or who has an account under an Institutional or Academic Membership. Non-members can submit for $15 per entry.

More info on $25 Student Memberships here and Academic Memberships here.
Important Dates:
December 1, 2021 - Call for abstracts opens
February 1, 2022 - Call for abstracts closed
February 1-11, 2022 - Jury Review
February 12, 2022 - Notification of Accepted Submission to the Annual Meeting
March 22-25, 2022 - TAM 2022 Annual Meeting
March 24, 2022 - Academic Project Session, Awards Ceremony and Reception
Steps for Submitting a Digital Abstract:
Step 1. Log-in to your user account and register HERE
Step 2. Complete a submission FORM including faculty letter, 250-word abstract, 2-3 minute video, and digital resources
Step 3. If you are a winner, register for a complimentary day pass for March 24, 2022, to the TAM Annual Meeting
Notifications: Email notifications of acceptance will be made by January 21, 2022. Students whose abstracts are accepted are invited for the Thursday program of the Annual meeting on March 24, 2022. They will deliver their presentation from 10:30 - 11:30, attend the conference Awards Luncheon from 11:45 am to 1:15 pm, and VIP/Award Winner Reception from 5 pm to 6 pm.