Back to Events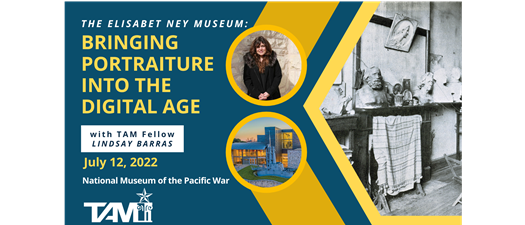 Hill Country Trail Digital Education Workshop
The Elisabet Ney Museum: Bringing Portraiture into the Digital Age
Tuesday, July 12, 2022
Hybrid Event. Attend In-Person at the National Museum of the Pacific War (311 E Austin St, Fredericksburg, TX 78624) or attend virtually through provided Zoom link.
Event Details
The Elisabet Ney Museum: Bringing Portraiture into the Digital Age
July 12, 2022
2:00 - 4:00pm
Hill Country Trail Region Statewide Digitial Learning Workshop
National Museum of the Pacific War
with TAM Fellow Lindsay Barras


---

Our kick-off Workshop for the Statewide Digital Learning Network starts in the heart of Texas' Hill Country Trail. Join TAM Fellow Lindsay Barras of the Elisabet Ney at the National Museum of the Pacific War on July 12 at 2:00pm. Learn how Barras utilizes the concepts of portraiture and visual narratives in rich digital programming.

---
This workshop will explore different ways of teaching students about the history of portraiture through virtual programming. We will highlight specific projects at the Elisabet Ney Museum that are utilizing digital formats to bring the art of portraiture to life. This will include information on developing online archives, YouTube tutorial videos, and virtual art activities.

To learn more about Elisabet Ney's collection, visit https://elisabetneymuseum.omeka.net/.

---
Workshop Pricing:
In-Person (Member) - $50
Virtual (Member) - $25

--
In-Person (Non-Member) - $75

Virtual (Non-Member) - $50
For More Information: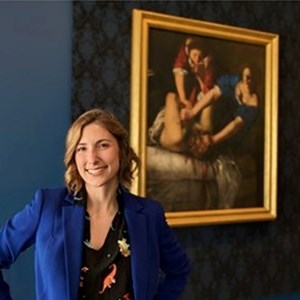 Brittany Petrilli
Executive Director
Texas Association of Museums
(817)332-1177
Workshop: 2:00 pm - 4:00 pm