Executive Assistant / Event Support | Fort Worth, TX
Date posted
April 13, 2023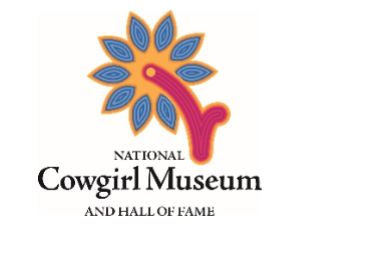 Job Title: Executive Assistant / Event Support
Reports To: Executive Director
Status: Full Time/Salary Bi-Weekly
About the Position:
Provides administrative support to the Executive Director. Additional support for other staff directors as necessary.
Essential Duties and Responsibilities:
Administrative Support to the Museum Director and Associate Directors:
Perform all administrative support duties for the Museum Director, including but not limited to maintaining files, correspondence, calls, managing executive director's calendar and scheduling appointments. Maintain confidentiality in all matters.

Arrange meetings and special events related to the executive director's office, senior staff, and board of directors.

Prepare agendas, minutes, and notifications for full board, executive committee, and committee meetings.

Create and distribute board meeting packets electronically to board.
Coordinate board meeting logistics and record keeping.

Maintain and update trustee contact list, terms, bios, and committee assignments.

Participate as needed in various department projects.

Perform other duties as assigned.
Administrative and Project Management Support for Special Events
Assist with correspondence and coordination relating to the Museum's annual major fundraisers: the Induction Luncheon and Ceremony, and Desert Rose Luncheon.

Maintain and update internal calendar for the events.

Project manage any printed and digital marketing materials for the events.

Assist with setup and breakdown of space, including vendors, staffing, and technology.
Perform other Museum related duties as assigned.

Represent the Museum with high level of integrity and professionalism, adhere to Museum policies, and support management decisions in a positive, professional manner.
Qualifications:
Four-year degree in related field
OR
Minimum of 4+ years related executive administrative and project management experience.

Proficiency in Microsoft Office Suite, virtual meeting technologies, Sustain or compatible database software systems.
Professional demeanor and ability to interact comfortably with board members, senior staff and the general public is essential. Must have excellent interpersonal skills; be diplomatic; have excellent verbal and written communication skills, and be organized and efficient in managing his or her own time and the time of the director, in meeting deadlines, and in coordinating work on several projects at once.
Flexibility, resourcefulness, and proactive.

Requires exceptional confidentiality and trustworthiness.
Compensation:
Pay Type: Salaried, Exempt, Full Time, 40 hours/week
Salary: $40,000 Annually
Benefits: Group Medical Insurance; Dental and Vision Discount Plan; option to participate in a 403(B) savings plan
Work Schedule: Monday - Friday, 9:00 a.m. - 5:00 p.m. Occasional evening and weekend duties dependent upon Museum events.
Contact:
Please send resume to:
Debra McStay, Associate Executive Director, Operations and Special Events:dmcstay@cowgirl.net