Finding Alternative Futures Phase 2
(September 2020 - August 2022)

The Project
Finding Alternative Futures, Phase 2 (FAF2) is a two-year project made possible by a grant from the Houston Endowment. Planning began in September. It is taking place in the eight-county region around Houston, building on the successful 2017-2019 initiative Finding Alternative Futures: Sustainability through Coaching. While FAF2 retains key components, such as one-on-one coaching and capacity building for financial sustainability, it also addresses digital readiness and technologies that can help move the museum community forward in the current environment.
TAM is working in two avenues. One is convening 10 museums that might make a good fit for FAF2. Although there are multiple opportunities to include museums from the broader community in the peer convenings, there are only 10 places in the coaching cohort.
The other emphasis is on the concept development of four online content modules that will serve as the core of FAF2. These online offerings address central challenges raised by museums in the recent TAM Needs Assessment Survey conducted in the Houston area, as well as the information gleaned from the follow-up focus group. With the assistance of an Advisory Board of museum experts, we are moving forward with designing a professional development opportunity that will increase fluency in digital applications, requirements, and solutions. Part self-paced learning online, part one-on-one virtual coaching, and part resource sharing and networking, this holistic program will cover the following topics:

Online Programming: Virtual visitors are here to stay. Designing desirable online experiences and supporting them effectively through digital means is now a core program need.

Operational Capacity and Continuity: Transitioning towards increasing digitally-enabled operations requires establishing new priorities and policies for business continuity.

Community Engagement: Museums must use digital platforms to connect with and grow stronger in their community collaborations.

Digital-Savvy Leadership: Managing today requires agile thinking, continuous and varied communication efforts, and other responsive actions. Understanding how digital tools and platforms support these key functions is critical.
The Leadership Team
TAM carefully selected seasoned professionals to lead FAF2 during the planning phase. Team members collaborated weekly, working remotely until the health environment improves.
Deborah S. Howes, Technology Specialist and Instructional Designer, Howes Studios Inc., New York
Kate Livingston, Evaluation Specialist, Kate Livingston Coaching, Denver
Koven Smith, Content Development Specialist, Koven J. Smith Consulting, Austin
Kevin Diaz, Media Specialist, Consultant, Austin
Brian Crockett, Lead Coach, Two-Headed Goat Consulting, Albuquerque
Noel Harris, Coach, Consultant, Nashville
Katie Jackman, Houston Regional Assistant, Hey Jackman Marketing, Houston
Emmy Laursen, Administrative Support, TAM, Austin
Brittany Petrilli, Administrative Support, TAM, Austin
Ed Rodley, Co-Founder and Principal, The Experience Alchemists, Boston
Ruth Ann Rugg, Project Director, Director of Special Projects, TAM, Fort Worth
Alex Freeman, Executive Director, TAM, Austin
Advisory Board
Dreanna Belden, Assistant Dean for External Relations, University of North

Texas Libraries, Denton

Kippen de Alba Chu, Former Chief of Staff, Fort Worth Museum of Science & History,

Fort Worth

Nik Honeysett, CEO, Balboa Park Online Collaborative, San Diego
Hope Kandel, Vice President, Partnerships, Credly, Los Angeles
Dr. Kim McCray, Lecturer and Graduate Program Co-Director, Department of

Museum Studies, Baylor University, Waco

Koven Smith, Principal, Koven J. Smith Consulting, Austin
Dr. Holly Witchey, Director of Education and Outreach, Intermuseum

Conservation Association, Cleveland

Dr. Eric Lupfer, Executive Director, Humanities Texas, Austin
Kathryn Mitchell, Director of Education, The Grace Museum, Abilene
Participants
Columbia Historical Museum

Galveston Arts Center

The Health Museum

The Heritage Society of Houston

The Houston Fire Museum

Humble Museum

Lake Jackson Historical Association

The Printing Museum

Sugar Land Heritage Museum

The Woodlands Children's Museum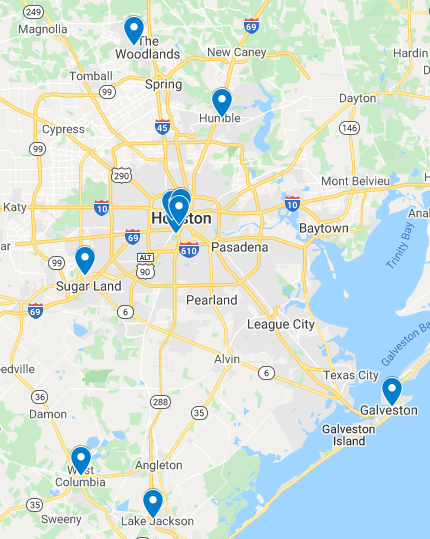 Museum Scholar-in-Residence
Follow Ed Rodley from The Experience Alchemists' monthly blog posts on the TAM Blog!
TAM FAF2 Post 1: Introducing Ed Rodley and the Experience Alchemists
TAM FAF2 Post 2: Museums and Online Public Programming
TAM FAF2 Post 3: Organizational Capacity and Continuity
Finding Alternative Futures: Digital Fluency through Coaching is made possible by a grant from the Houston Endowment.