Assistant Curator | Texas City, TX
Mission Statement: The Texas City Museum is the center of history, culture, and heritage for the people of Texas City. We seek to educate and enlighten visitors as we become a premier destination museum by creating an engaging experience for all.
Vision: To preserve and share our local heritage and culture with the local community and beyond. To collect, research and display historical artifacts that are relevant to the history of Texas City with a focus on the people of Texas City and important historical events. To expand community outreach and educational programs for all, particularly through increased use of technology.
Values Respect: the Museum strives both to interpret the history in a respectful manner and to treat our audiences in a respectful way. Integrity: the Museum is honest and truthful. Inclusiveness: the Museum is a place for all people. Service: the Museum is committed to meeting the needs of the community. Responsibility: the Museum is committed to preserving the City's historical assets for the future.
---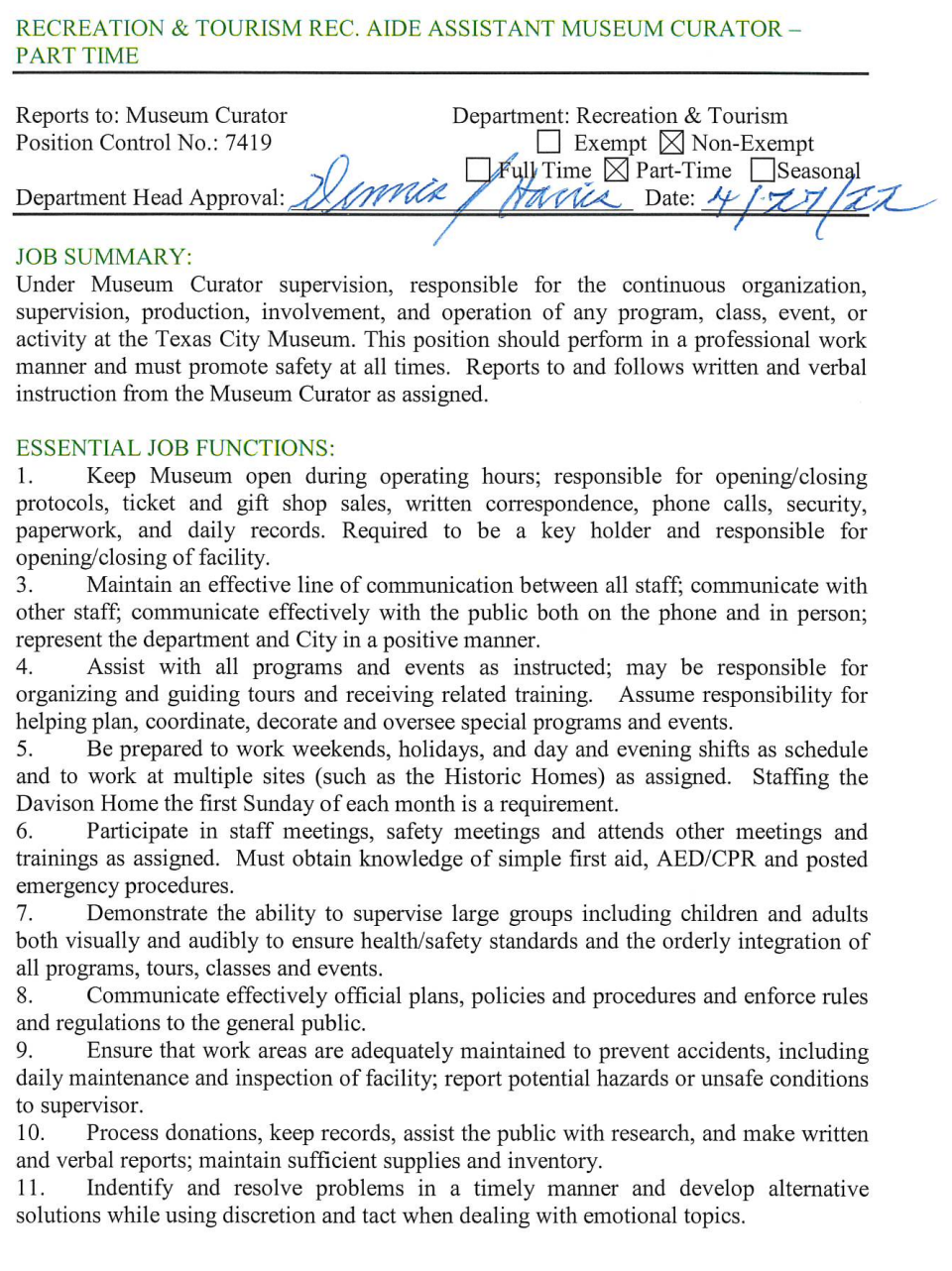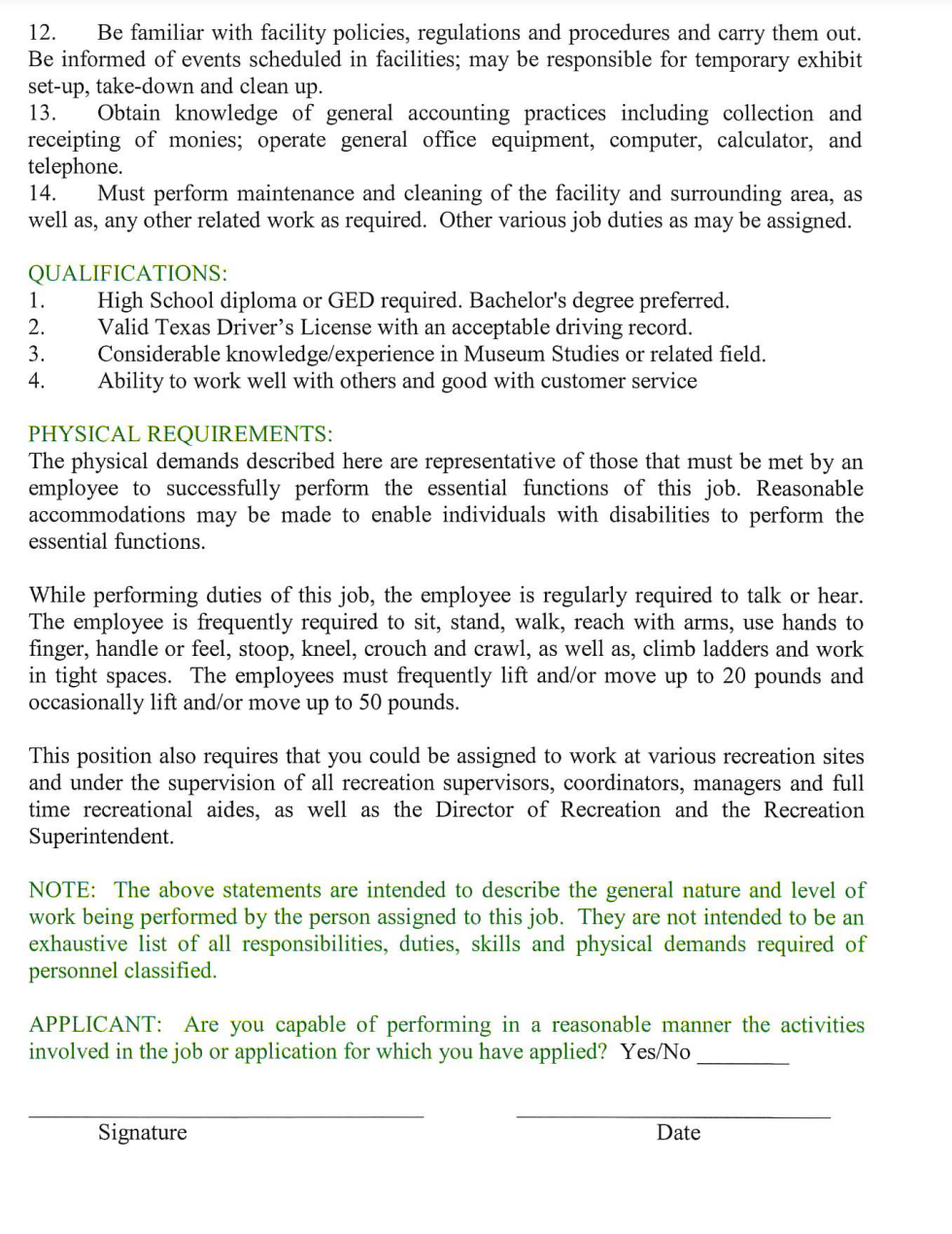 ---
The Assistant Curator Position at the Texas City Museum is a part-time paid position with a Tuesday through Saturday work week (and 1 Sunday a month). Roughly 33 hours a week for $13.88 per hour. Applications need to be submitted to the City of Texas City's Human Resources Department.