Texas Association of Museums to Make the Case for Museums on Museums Advocacy Day 2023
Date posted
February 26, 2023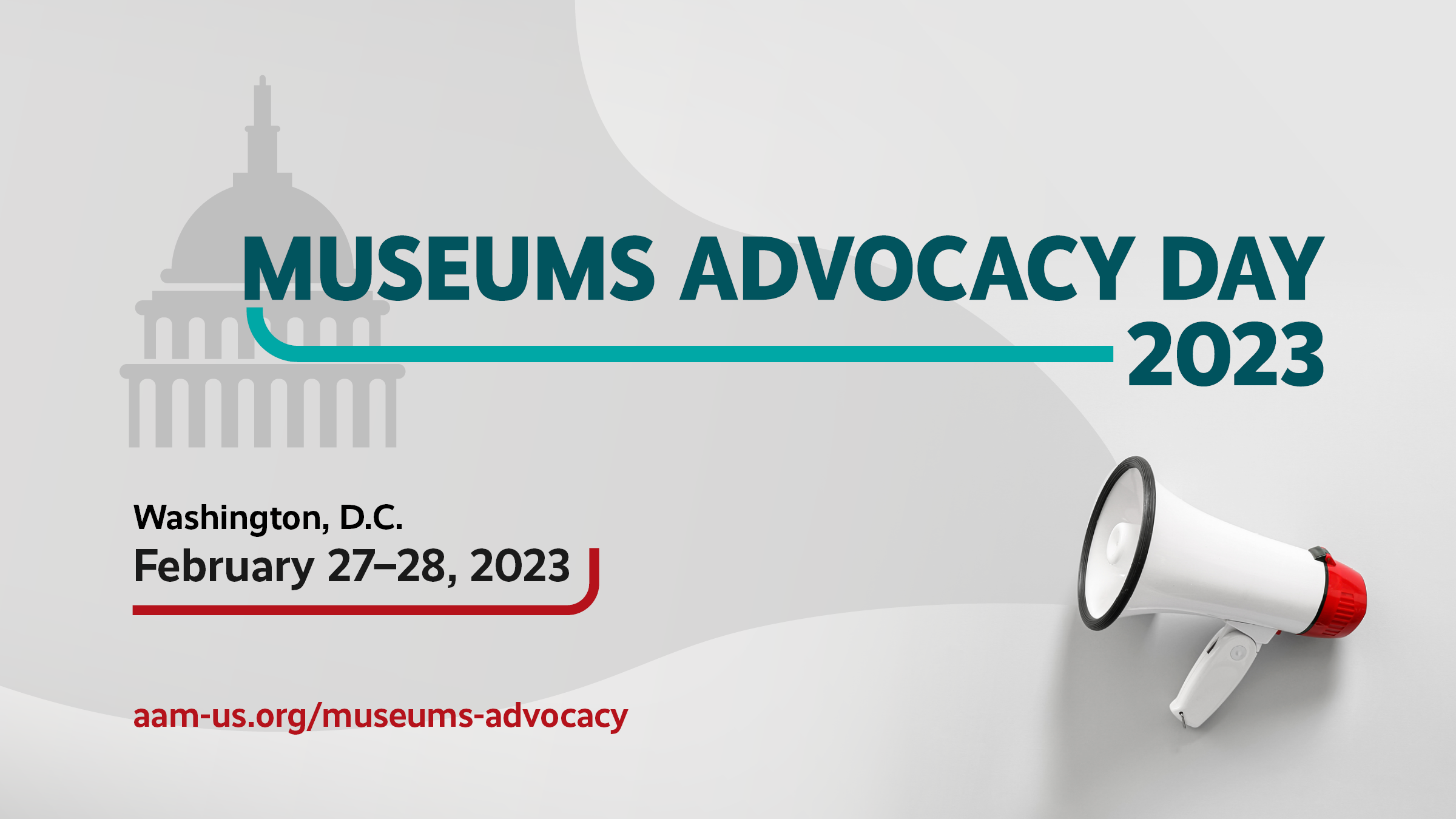 Texas Association of Museums to Make the Case for Museums on February 27-28
Joined by museum leaders from across the country, TAM will be meeting with members of Congress and their staff to make the case for federal support of America's museums on February 27-28. TAM will be among hundreds of museum professionals and supporters from across the country participating in the 15th annual Museums Advocacy Day, organized by the American Alliance of Museums.


Prior to the pandemic, museums supported more than 726,000 American jobs and contributed $50 billion annually to the U.S. economy. The economic activity of museums generates more than $12 billion in annual tax revenue, with one-third of it going to state and local governments. Each job created by the museum sector results in $16,495 in additional tax revenue.


Congress faces a vast list of policy issues, many of which can have a lasting impact on museums. Among other issues, museum advocates will urge Congress to increase funding to federal agencies that help museums serve their communities in essential ways, enact legislation to increase charitable giving, and support museums' important and expanding role in education.


In order for TAM and the museums it serves across Texas to continue to recover from the impacts of the pandemic, we have to ensure that legislation at the federal level provides a level playing field in terms of the tax code and federal funding. TAM is proud to be a partner of Museums Advocacy Day 2023 in service of the museum field, and to advocate for the enormous and critical positive impact museums have on the U.S. Members of Congress from Texas need to hear from constituents about how Texas museums serve their community.


"Museums are essential to our country, as part of our educational infrastructure, as economic engines, and as community anchors," said Alliance president and CEO Laura L. Lott. "From addressing students' learning loss during the pandemic to supporting community members' mental health needs to addressing the climate crisis, museums continue to demonstrate the many ways they are vital to their communities and to helping society navigate many of our most pressing issues."


Learn more about Museums Advocacy Day 2023 by visiting: aam-us.org/museums-advocacy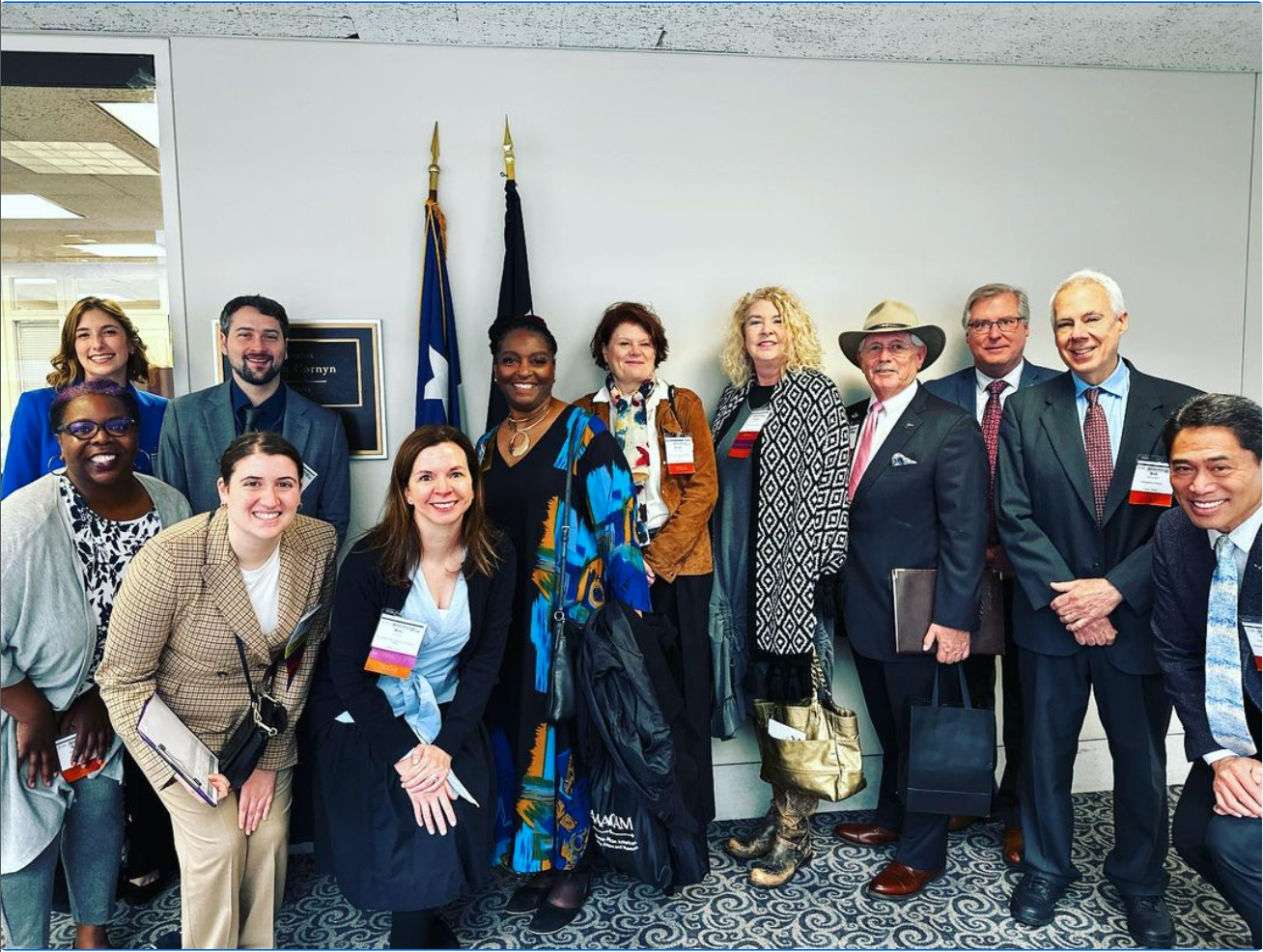 Texas Museum leaders and advocates outside of Senator Cornyn's office for Museums Advocacy Day on February 28, 2023.