Be Part of TAM 2024 Lubbock
Date posted
April 23, 2023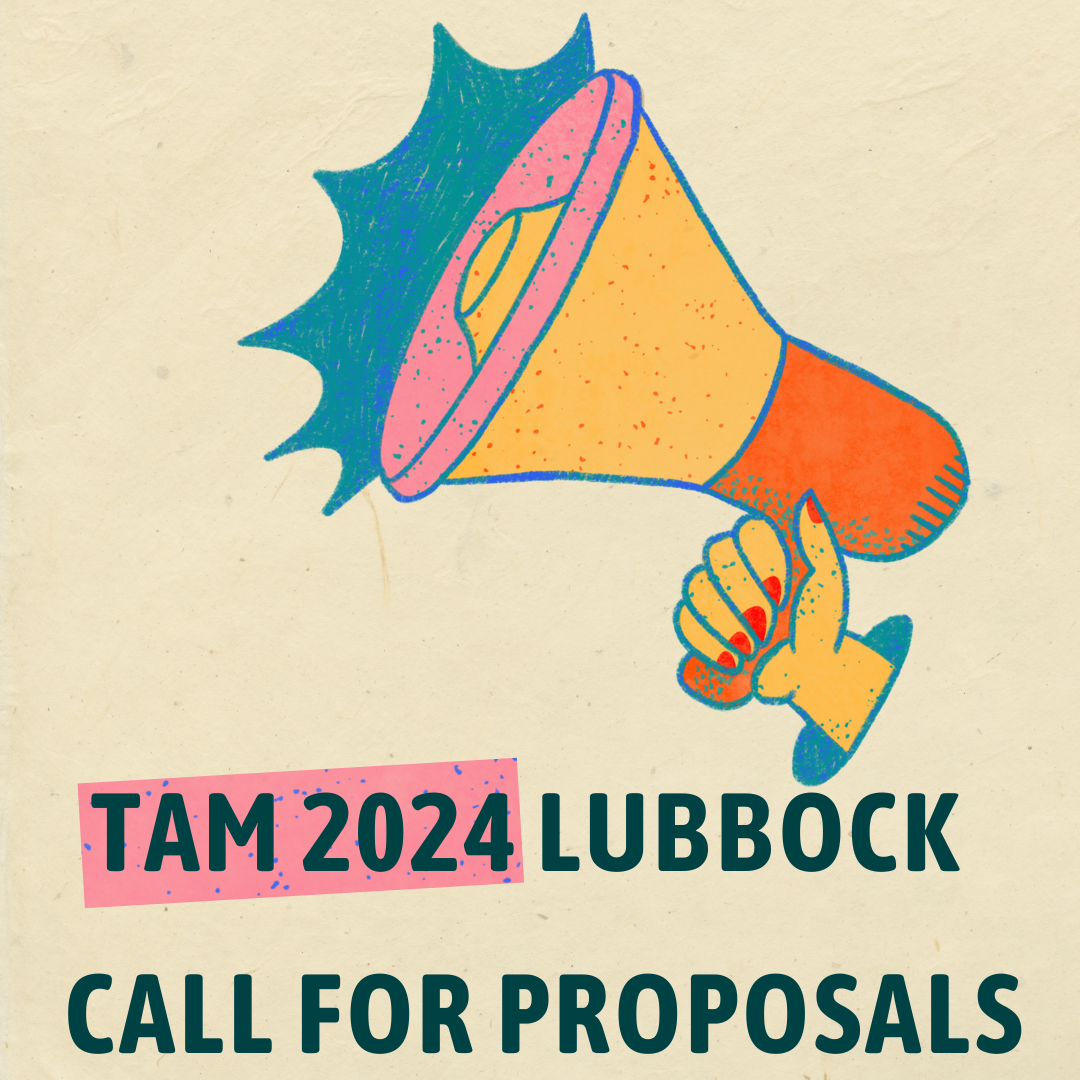 Has the TAM 2023 San Antonio conference inspired you with session ideas for TAM 2024? We encourage you to submit your proposal and share your expertise with the TAM community!


Hosting a session at a TAM conference is a fantastic opportunity to showcase your research, network with fellow scholars, and contribute to the advancement of our field. Whether you're a seasoned presenter or a first-time proposer, we welcome and value your contributions.


Submitting a session proposal is easy and straightforward. You can propose a traditional panel discussion, a roundtable, a workshop, or a variety of other formats that suit your idea. Proposals can cover a range of topics, from theoretical perspectives to empirical studies, and interdisciplinary approaches.


So, if you have an idea that you think will spark discussion and learning, don't hesitate to submit your proposal. The TAM community is eager to hear from you, and we look forward to seeing you at the TAM 2024 conference in Lubbock.


Submit your proposal by July 10, 2023 to be considered for inclusion in next year's conference program. We can't wait to see what you come up with!
---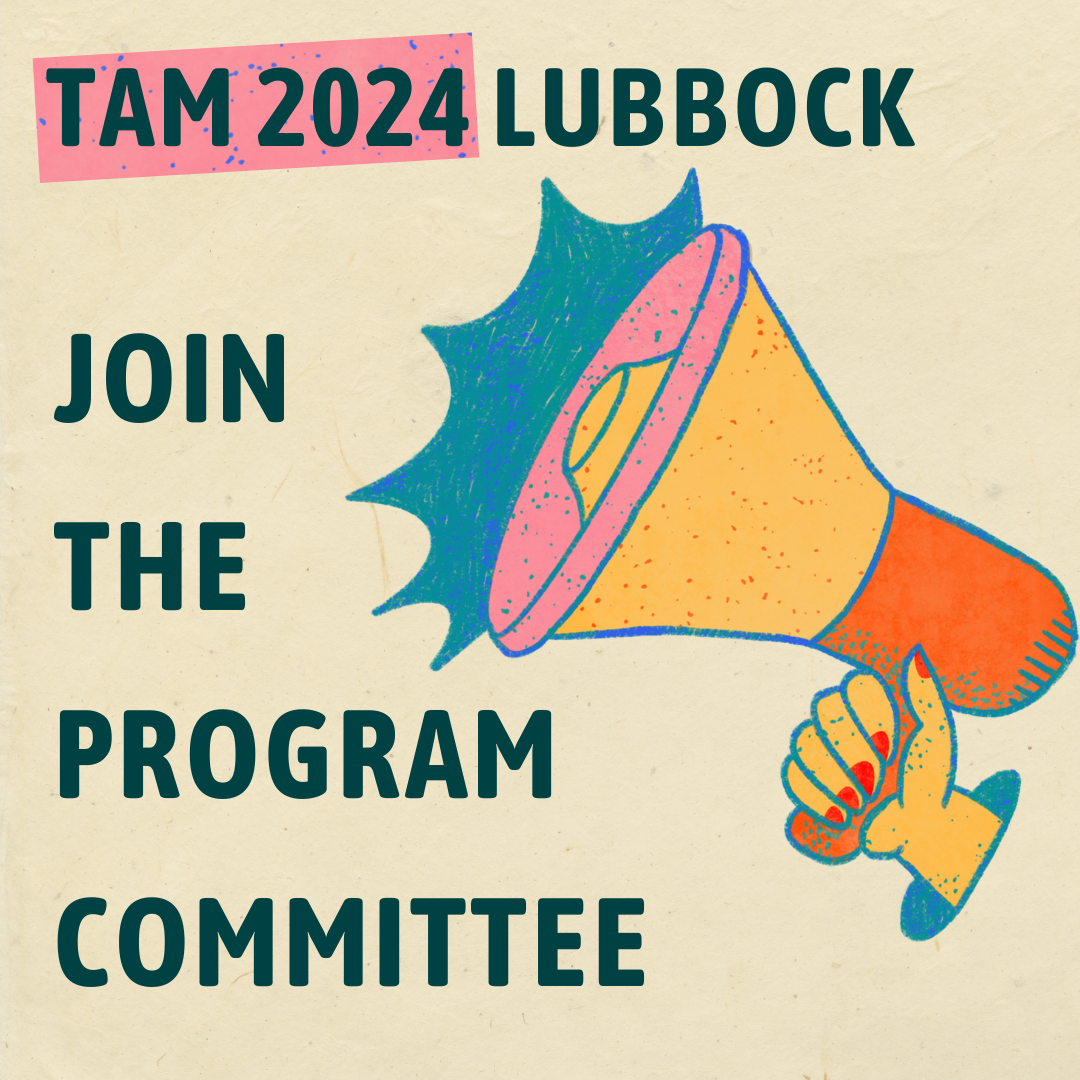 Do you want to have a say in the program content for one of the largest museum conferences in Texas? Join the Program Committee for TAM 2024 Lubbock! As a committee member, you'll have the opportunity to review and select session proposals, provide feedback to presenters, and help guide sessions to the finish line. Your contributions will help shape an engaging and informative conference for museum professionals and enthusiasts alike. Don't miss out on this chance to make a difference in the museum community - sign up to be a part of the Program Committee today!