The Texas Association of Museums Media Innovation & Excellence Awards (TAMMIES)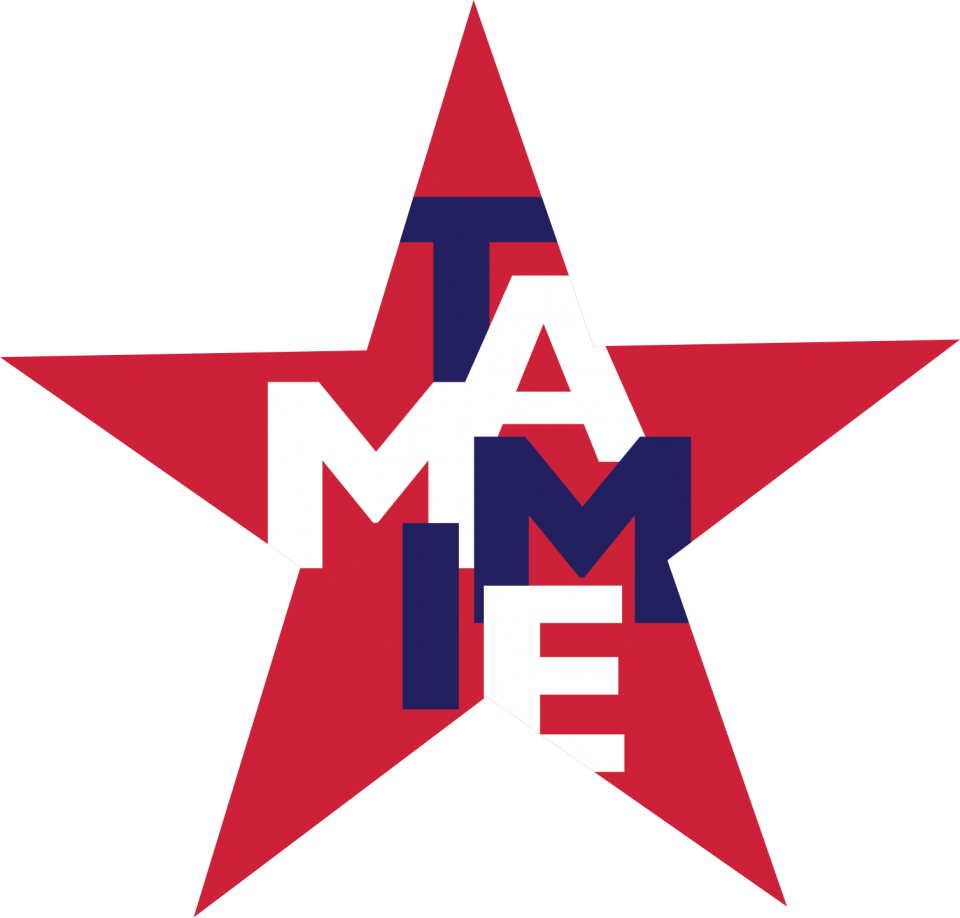 The Texas Association of Museums Media Innovation & Excellence Awards or TAMMIES for short, are designed to showcase museums that are doing innovative things with media and technology. We want to see how your museums are incorporating technology into exhibits and programs; how you are using technology to reach virtual audiences outside of the traditional museum space; and how you are using social media to engage with audiences in innovative ways. A separate student category will highlight the important work being done by college students in our Texas museums. Winning projects are chosen by a jury of media and technology experts and the awards will be presented at the 2021 Texas Association of Museums annual meeting . Each category is eligible for either Gold, Silver, Bronze, or Honorable mention depending on the number of entries in each category.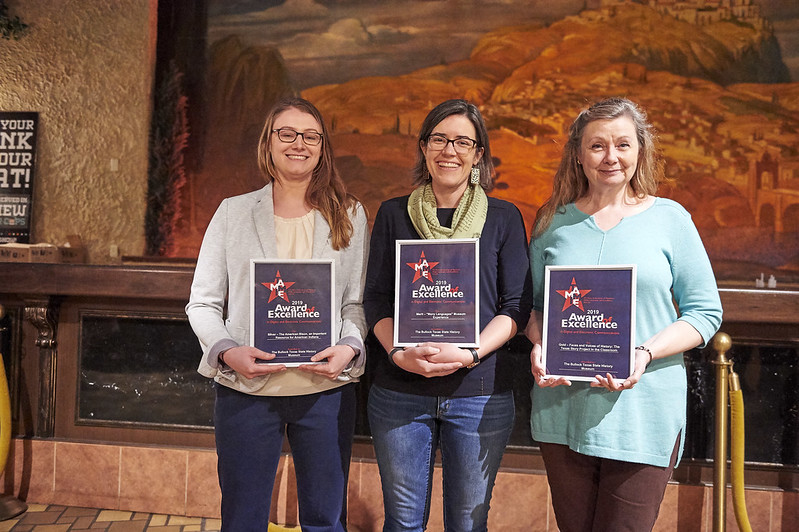 Winners will receive recognition at the Annual Meeting, on the TAM Newsletter, and on the TAM website.


Three Categories
In-Museum Experiences
Social Media Campaigns
Virtual Experience


Institutional Member Policies
There is a limit of 5 (five) entries for Institutional Members. There can be no more than 3 (three) entries in the same category.
An entry can ONLY be submitted to 1 (one) category.


Eligibility
Submissions produced/executed in January 2022 - December 2022. You are required to be a TAM institutional member museum to submit. Winners need to attend the TAM 2023 conference to receive their award or contact a representative that is attending to accept the award on their behalf.


Fees
The entry fee for the TAMMIES awards is $60 per submission. You can include your payment in the mail with your materials or you can pay online here.


Submissions
Submissions are accepted through open 2/10/23. Please read the submission information here and fill-out an Entry Form here. Make sure to include an uploadable image and a description of why it was innovative and successful. Award winners will be announced at the TAM Annual Business Meeting during TAM 2023.
---
In-Museum Experiences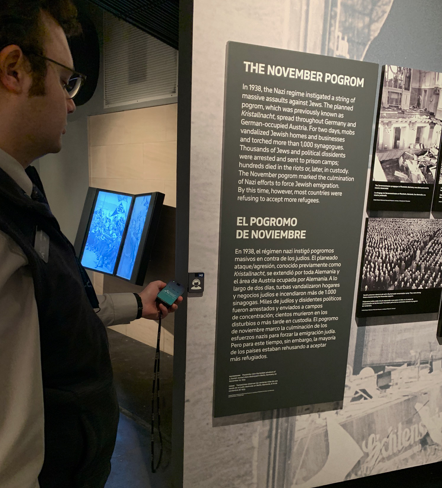 HMH has created three bilingual guided tours so visitors who speak English and Spanish can benefit from an audio experience "Bearing Witness: A Community Remembers, Holocaust Gallery audio tour; Be the Change" Human Rights and Diaries Galleries audio tour, and "From Darkness, Light"; a unique architectural audio tour.
This project began in August 2018 with HMH Chief Executive Officer Dr. Kelly J. Zuniga and Stewardship, Marketing and Engagement Officer and Accessibilities Coordinator Claire Nelson. Working with Q Media Productions, seven key HMH staff members identified tour content and advised on audio tour scripts. QMedia visited HMH five times over the next year to work on the creative production and in November 2019, HMH's audio tours became available to the public. The Bearing Witness: A Community Remembers' Holocaust Gallery audio tour is narrated by the awarding winning actress Christine Lahti, who not only has a beautiful voice but is connected to HMH through her late father-in-law Holocaust Survivor Otto Schlamme of Houston. This tour is 50 minutes and has 24 primary stops. The "Be the Change: Human Rights and Diaries Galleries" audio tour is narrated by two HMH Engines of Change program students. The 60-minute tour with 17 tracks begins with the history of the Universal Declaration of Human Rights established in 1948 as a result of the Holocaust and ends with The Butterfly Project story in the Human Rights Gallery. It then takes visitors to the Diaries Gallery where they can explore 12 digital diaries of young people who experienced the Holocaust and other genocides. Be the Change is designed to engage older teens and young adults who are learning from the past to become empowered to support civil rights and human rights in their communities and in society at large.
Social Media Campaigns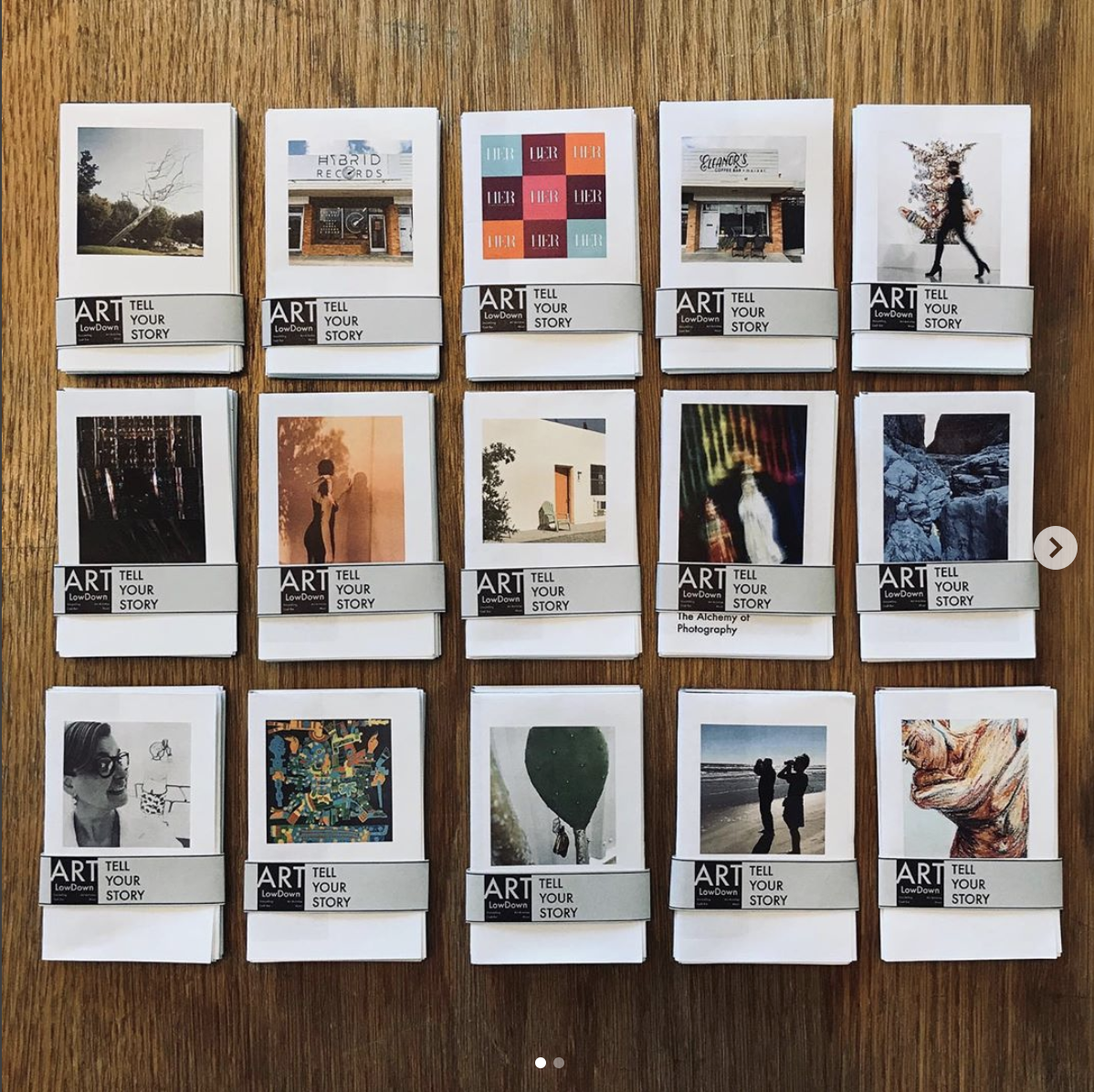 Art Museum of South Texas used social media to curate analog zines from people's digital photos. By commenting on an Instagram post visitors would have a 3-pack of hand made zines available for them to customize at one of the Museum's evening events.
Virtual Experience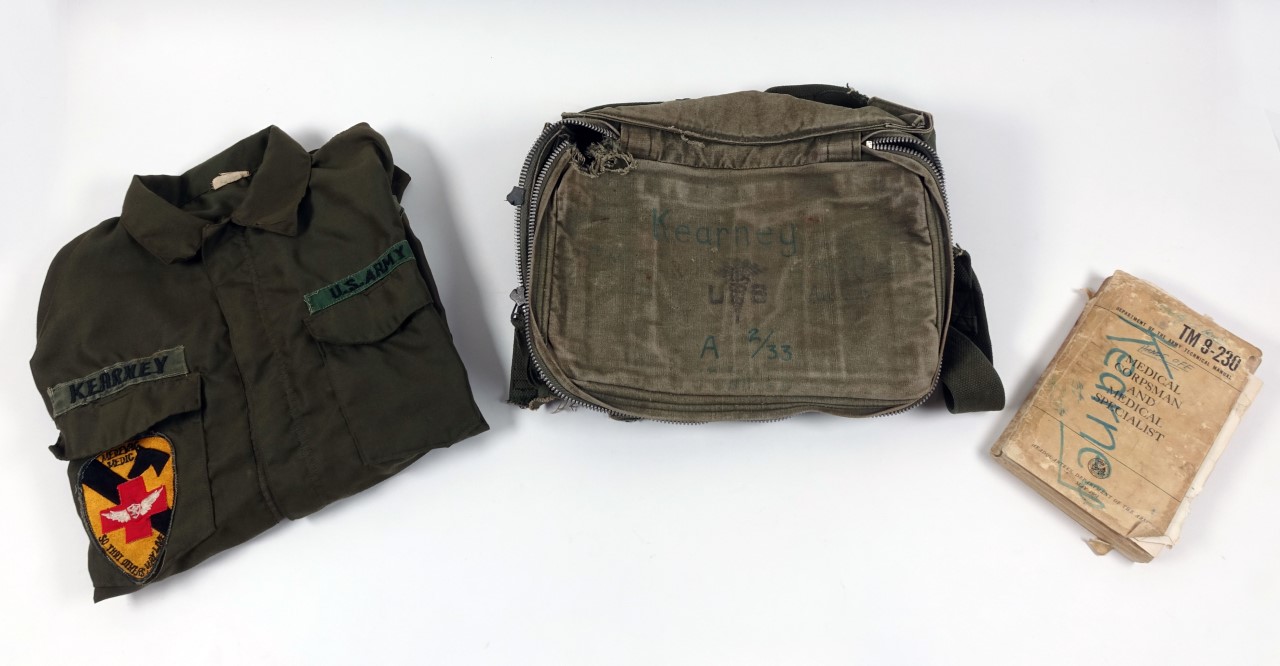 Historian Jim Kearney approached the Bullock Texas State History Museum in Austin, Texas with a remarkable artifact: a cassette tape from his time serving as an Army medic during the Vietnam War. The tape's survival is incredible, but the audio is extraordinary. The tape captured an intense recording of Jim's last medical evacuation mission, including the moment his helicopter came under enemy fire and he was wounded.
The Museum originally intended to display the tape along with other artifacts and allow people to listen to the recording in the gallery. But talking with Jim revealed a story bigger than the recording or the tape itself–one of disappearing history, life-long friendship, and future reconnection. Jim served during Vietnam as a 1-A-O conscientious objector (CO), a legal military classification that allowed individuals to serve without carrying a weapon because of objections to war. The producer and host of the Bullock Museum's Texas Story Podcast, Senior Digital Producer Evan Windham, sought to learn more.