Baylor University | Charlton Oral History Research Grant
Date posted
December 13, 2021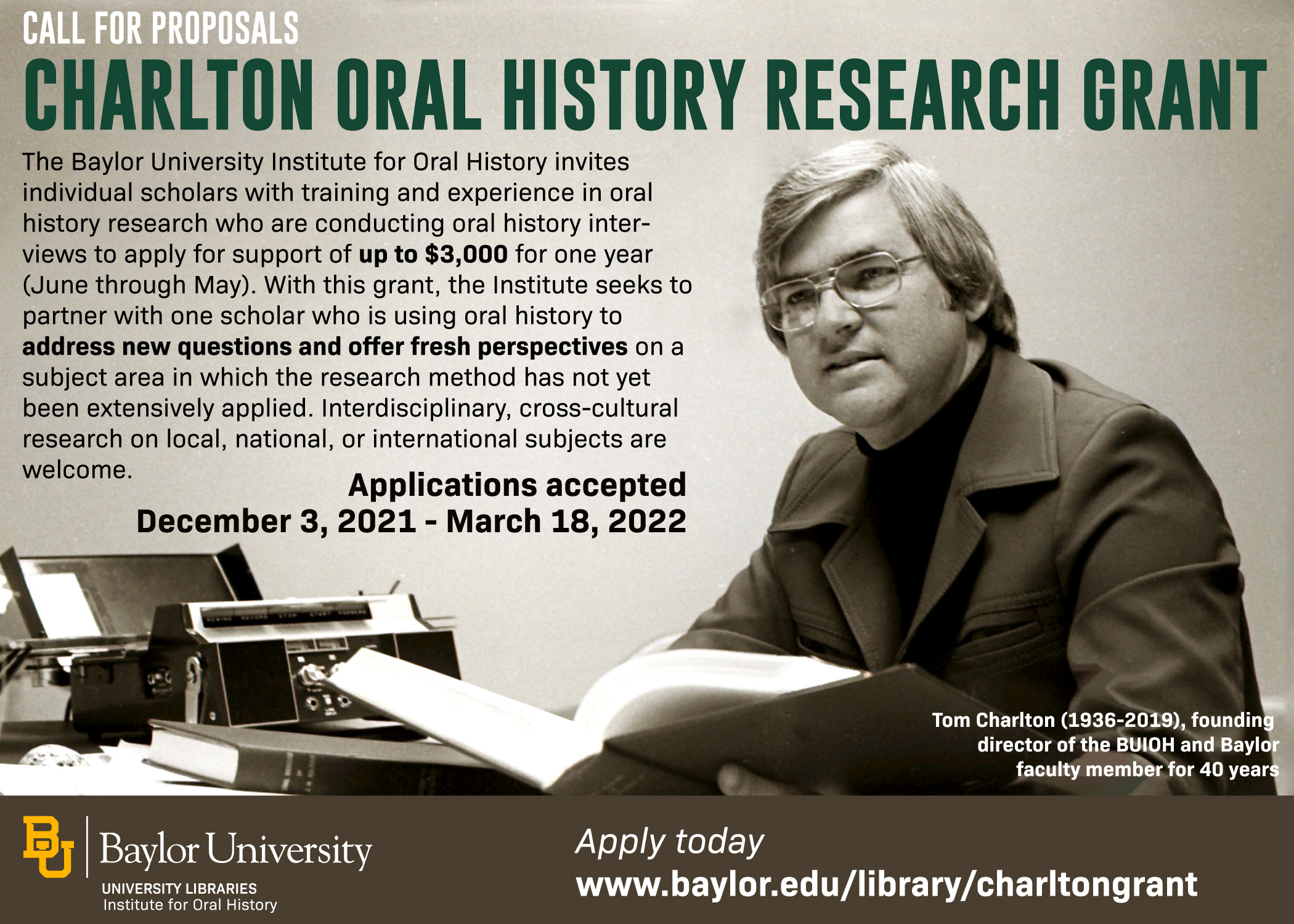 Baylor University's Charlton Oral History Research grant is now accepting research proposals until March 18th, 2022.
The Baylor University Institute for Oral History is inviting scholars in oral history research to apply for support of up to $3,000 for one year. With this grant, the Institute is looking to partner with a scholar who utilizes oral history to offer fresh perspectives and address new questions on a subject area in which the research method hasn't yet been extensively applied.
The Charlton Oral History Research Grant is working to bring oral history strengths to new topics of research, foster partnerships with scholars, and build research collections at Baylor University with the help of an experienced oral historian.
For more information about the grant, check out their website.