Address Change!
Date posted
December 3, 2021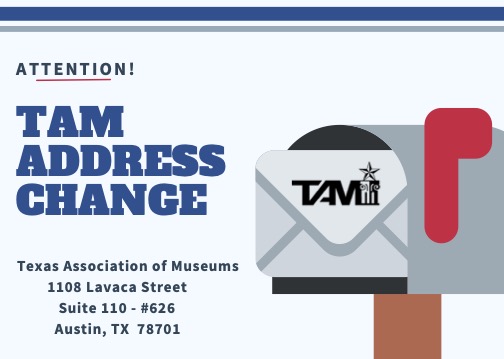 Effective immediately, TAM's address has been changed as follows:
1108 Lavaca Street
Suite 110 - #626
Austin, TX 78701
We kindly ask you to update your records accordingly and to address all future correspondence to our new address.
Other than our address, all other details of TAM remain unchanged!
If you have any further questions regarding the change of our address, please feel free to contact us at:
admin@texasmuseums.org
817-332-1177