Meet our Spring 2022 TAM Fellows
Meet the amazing Spring 2022 TAM Fellows kicking off our Statewide Initiative to improve digital literacy and access through this statewide digital learning network. This cohort has been working through a three-week Virtual Workshop focusing on planning for virtual experiences, utilizing virtual teaching toolboxes, designing virtual field trip programs, employing a multidisciplinary approach to digital history, supporting K-12 curriculum, TEKs, and much more.
They will be presenting their final projects on June 9 before leading workshops in each of their trail regions throughout Texas.
This project is generously supported by the Summerlee Foundation.
---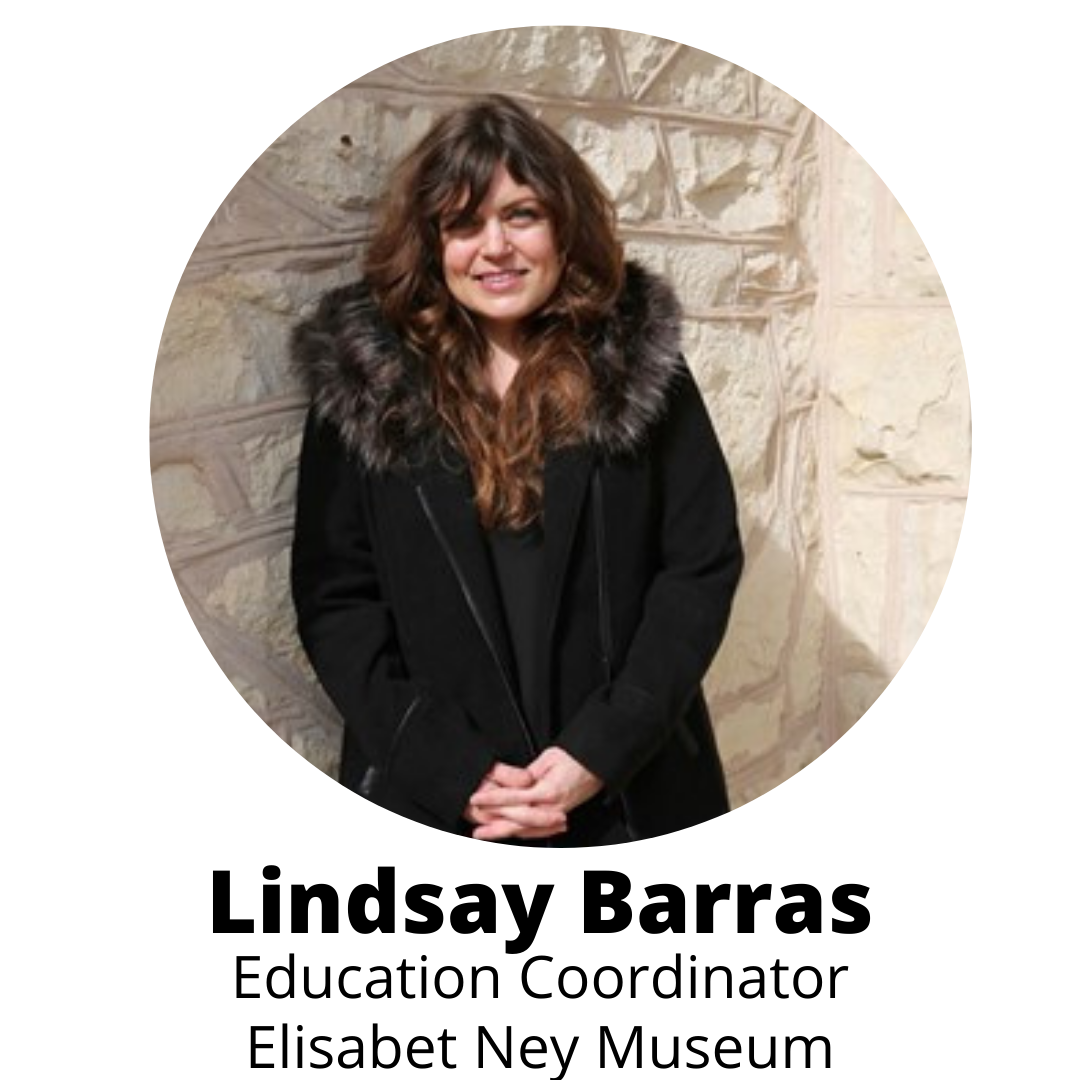 Lindsay Barras serves as Education Coordinator at the Elisabet Ney Museum where she has assisted with coordinating guided museum tours and public programing for fifteen years. With a BFA in printmaking from the Kansas City Art Institute, she has a background in studio art, art history art administration. Lindsay later attended the University of Texas where she received a MA in Art Education with a focus in Museum Education. Combining her interest in art and pedagogy, her work at the Ney includes coordinating volunteers and docents, organizing group museum tours, developing educational programs and planning special events.



Adrianna Benavides is CAMH's Teen Council and Tours Program Manager. She has been a dedicated educator at CAMH since 2017. Benavides is a Xicana art educator, designer, and stylist from Magnolia Park, Houston, Texas. She holds a BA in Studio Art and Art History from Occidental College (Los Angeles, California). Benavides utilizes contemporary art and streetwear as tools to make connections and create meaningful dialogue with her community. Her business, Audly Creative, is a platform for compassion, community art projects, and styling fearless and bold looks for all body shapes and sizes.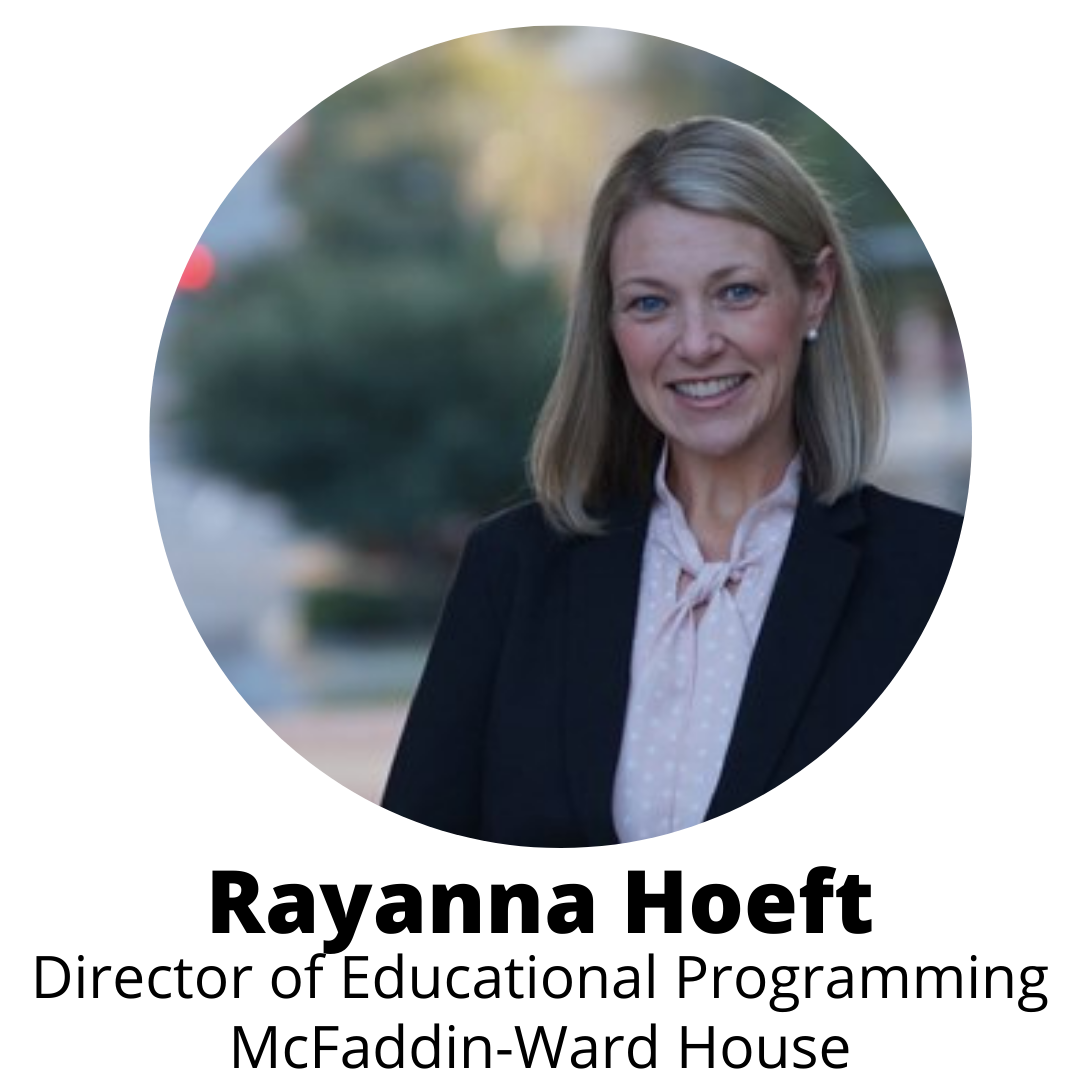 Rayanna Hoeft is an experienced educator with a demonstrated history of working in the higher education industry as well as in museum education. She is currently employed as the Director of Educational Programming at the McFaddin-Ward House in Beaumont, Texas. While obtaining a MA in History with a concentration in public history from Texas State University, Rayanna's focused research included decolonization processes and incorporating object-based learning experiences at historic sites and in classrooms.
Gina Otvos is a McAllen-based arts coordinator and ceramicist with a B.A. in Psychology (Ceramics minor), M.A. in Museum Studies, and 10+ years of post-grad ceramics study. She has worked at South Texas College for 13 years and currently serves as the Library Art Gallery Program Coordinator. Initially studying Art Therapy, her focus centers on how art and the museum can be used as a community resource for shared healing and growth.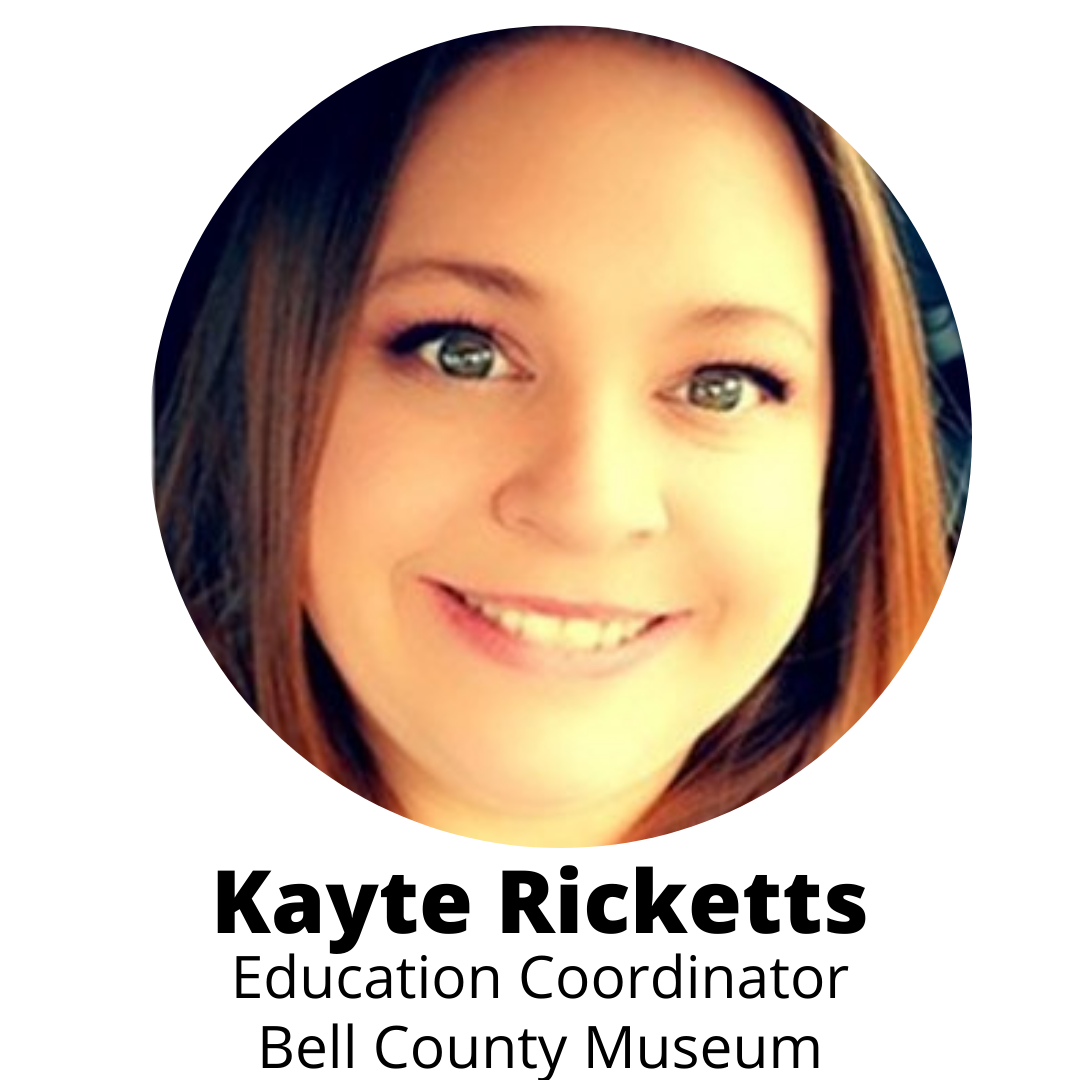 Kayte Ricketts has been the Education Coordinator at the Bell County Museum since October 2016. Ricketts graduated from LSU with a Bachelor's degree in History and has two Master's degrees in Education and Public History. She has several years of formal teaching experience, Pre-K through 5th grade with some experience also working with high school students in a school district. At the museum, Ricketts develops and implements school field trips to the museum, classroom outreach programs for all ages, abilities and learning styles, and in-house special programming, including homeschool days, weekend events, and preschool programs as well as takes part in local community programs and festivals. All programs are TEKS and exhibit based with a focus on the museum mission and cross-disciplinary state standards. Kayte Ricketts also currently serves as the co-chair of MELT (Museum Emerging Leaders of Texas) Affinity Group and is a member of TAMEC.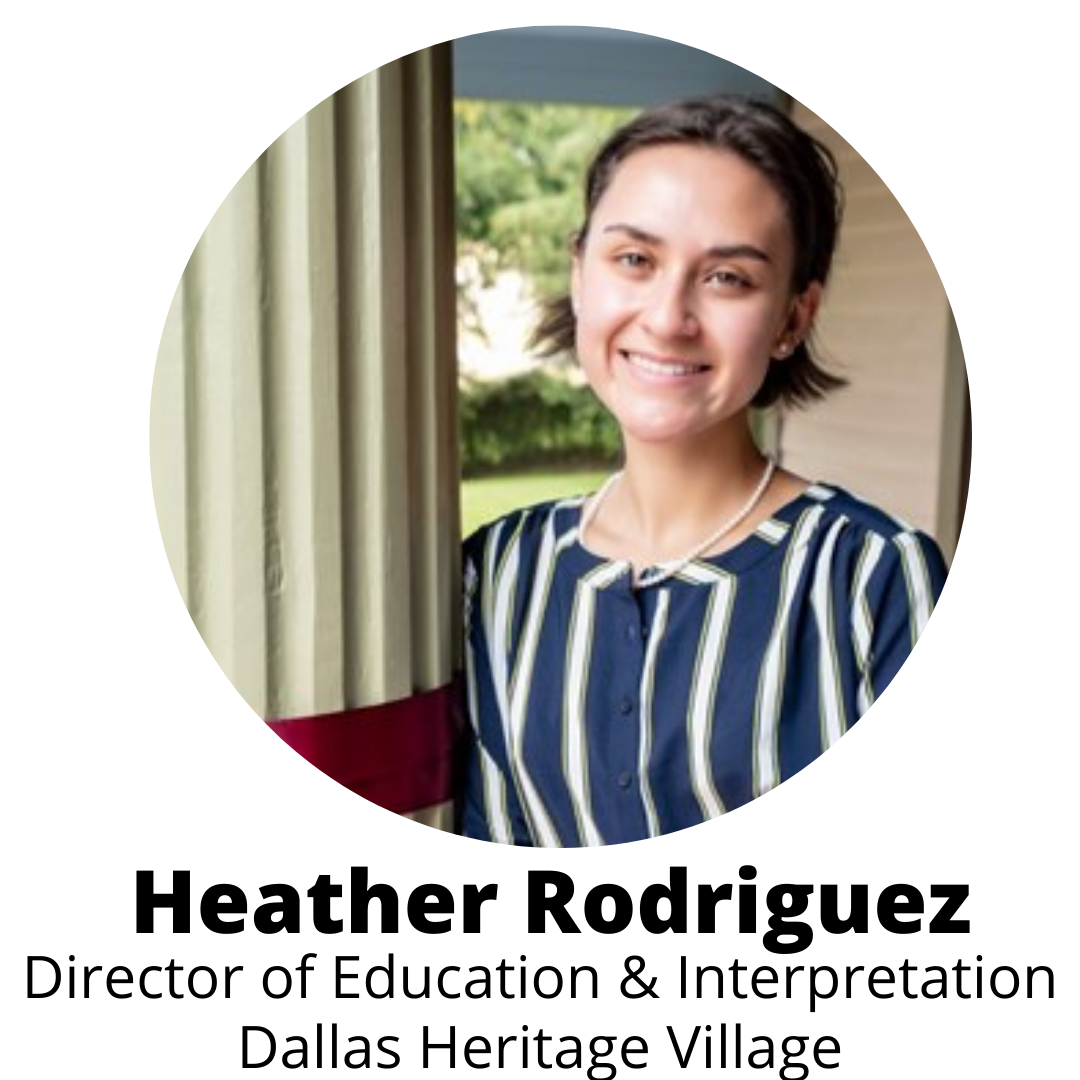 Heather Rodriguez currently serves as the Director of Education and Interpretation for Dallas Heritage Village at Old City Park, in Dallas, Texas. Rodriguez holds an MS in History with a minor in Public History from Texas A&M University – Commerce (2021) and a Texas State teaching license in 7th-12th grade Social Studies education. As a graduate student, she worked as a research assistant for the Handbook of Texas Women, a special project of the Handbook of Texas, where she has also published. Dallas Heritage Village is currently hosting her new, temporary exhibit, "This is Dallas," which tells the stories of 8 individuals, each a part of historically marginalized groups, within the history already interpreted at the park.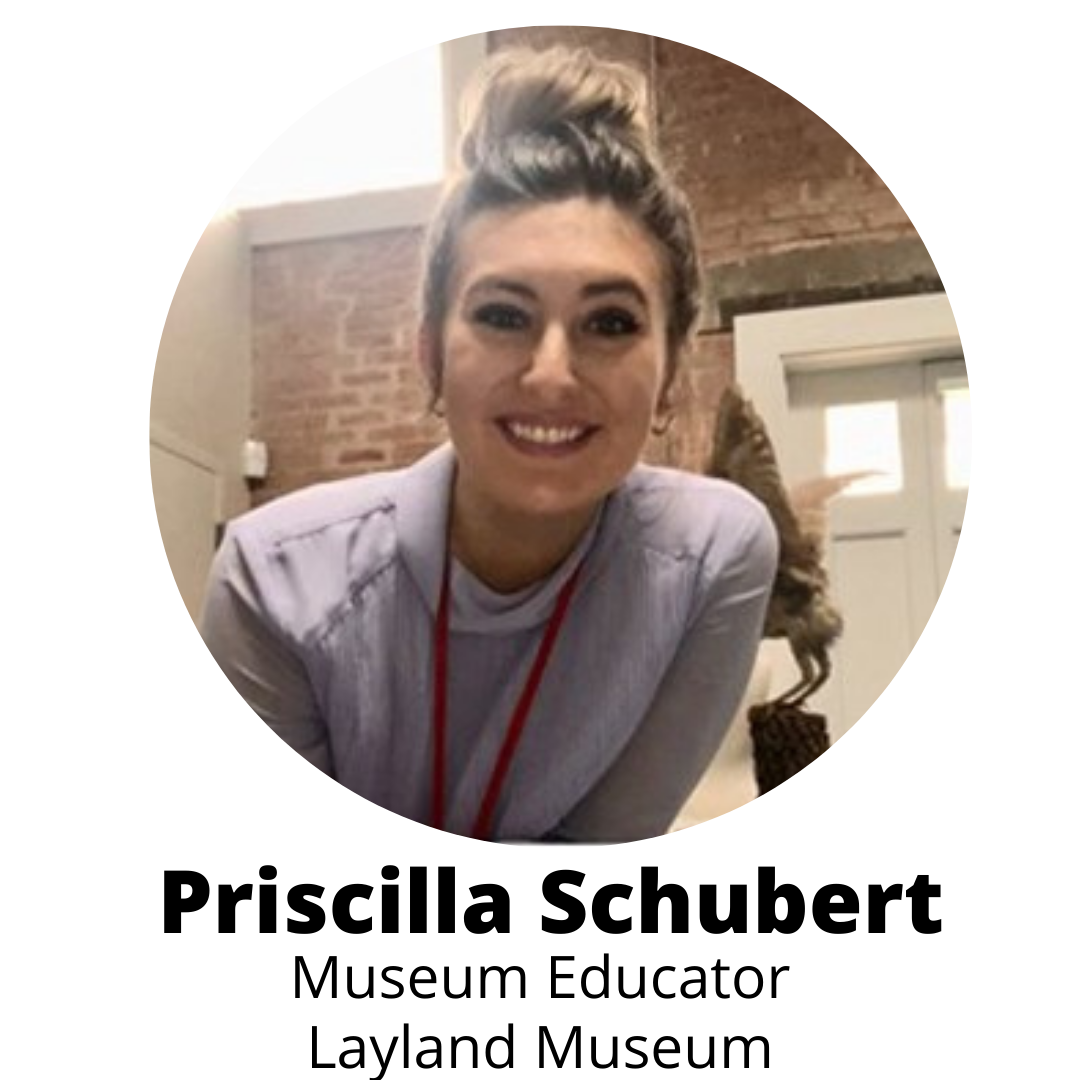 Priscilla Schubert graduated from Dallas Baptist University with a BS in History Education in 2015. She graduated with her Masters in History from the same institution a couple years later, after a year of teaching World History in Mansfield ISD. she taught four additional years at a charter school and then private school, teaching American History, World History, Economics, Government, and some English courses. Schubert was ready to transition out of the classroom, and saw the position posted for the Educator in Cleburne. Schubert finds her new position at the Layland Museum to be a dream job! She loves creating fun programs, helping with the collection, managing social media, and so much more!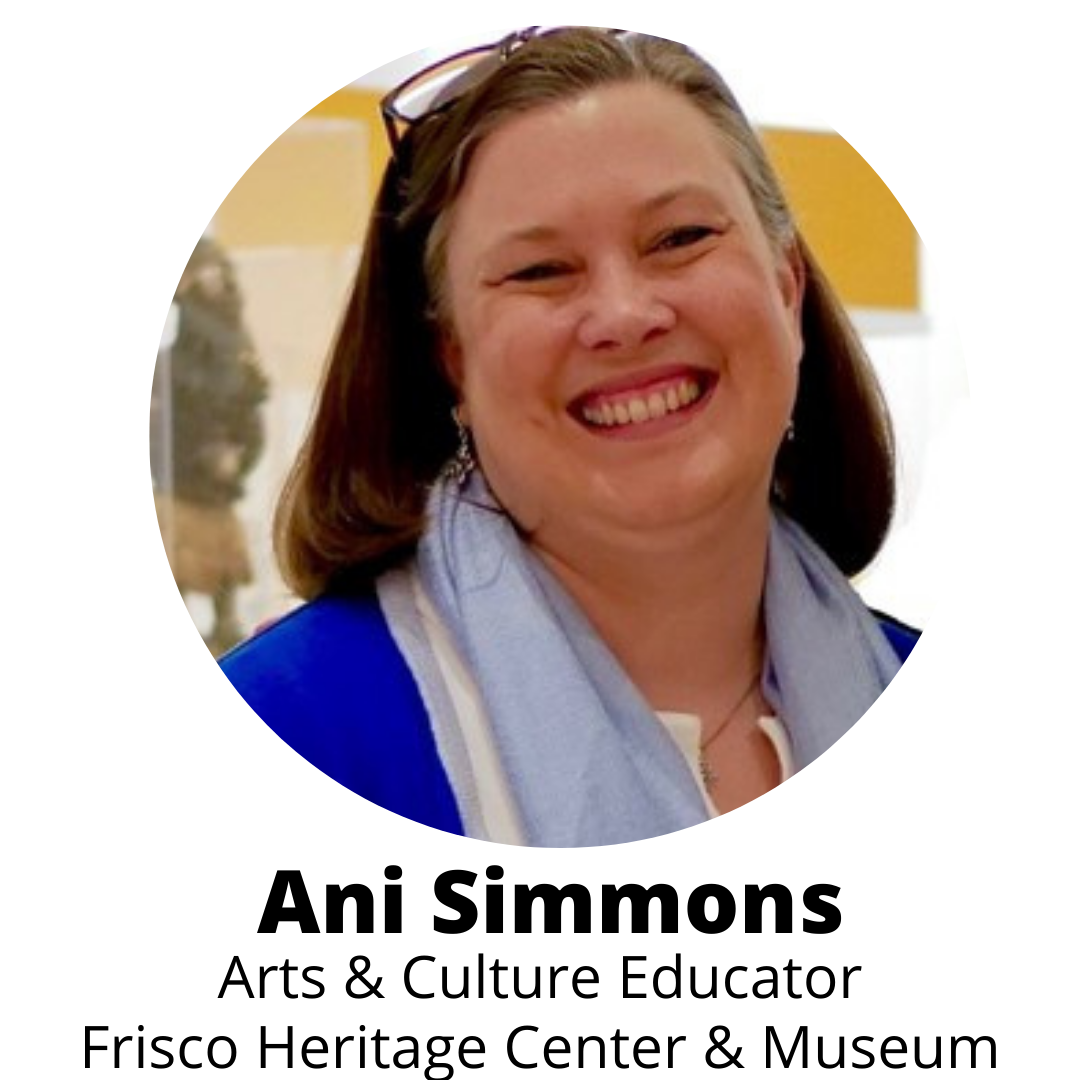 Ani Simmons has a passion for connecting teachers and students to museums and helping teachers find new ways to incorporate museums and primary sources into their classrooms. Through the positions she's held in both Formal and Informal Education, Simmons brings a depth of experience in the field of education as well as a breadth of knowledge in the museum field. Along with more than a decade of work in Museums, she have 15 years of teaching and curriculum development experience in a variety of Humanities related subjects, and a Master's Degree in Liberal Arts. Simmons has presented at both TAM and AASLH annual conferences, currently serves on the AASLH Educators & Interpreters Committee (2018-2022), and is proud to be a TAM Fellow for the Statewide Digital Initiative starting this year!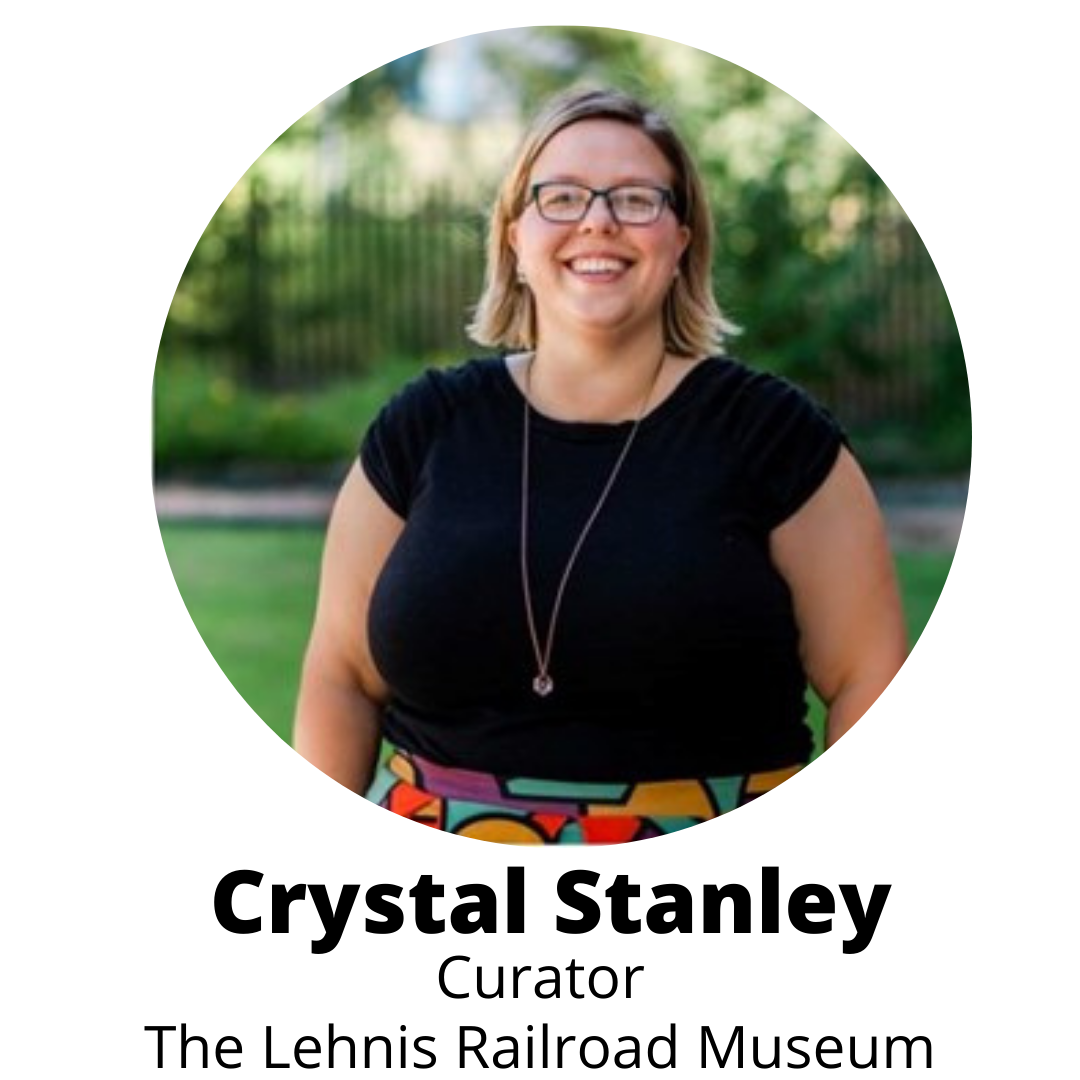 Crystal Stanley has been with the Lehnis Railroad Museum for almost five years as the Director. In April 2021, Stanley was promoted to Director of the Visitor Center because of her customer service and outreach skills. She was the Library Director at Ranger College for a year and half prior to working at the Lehnis Railroad Museum and spent 5 years at Tarleton State University as a Reference and Archives Assistant. Helping people is a passion of Stanley's.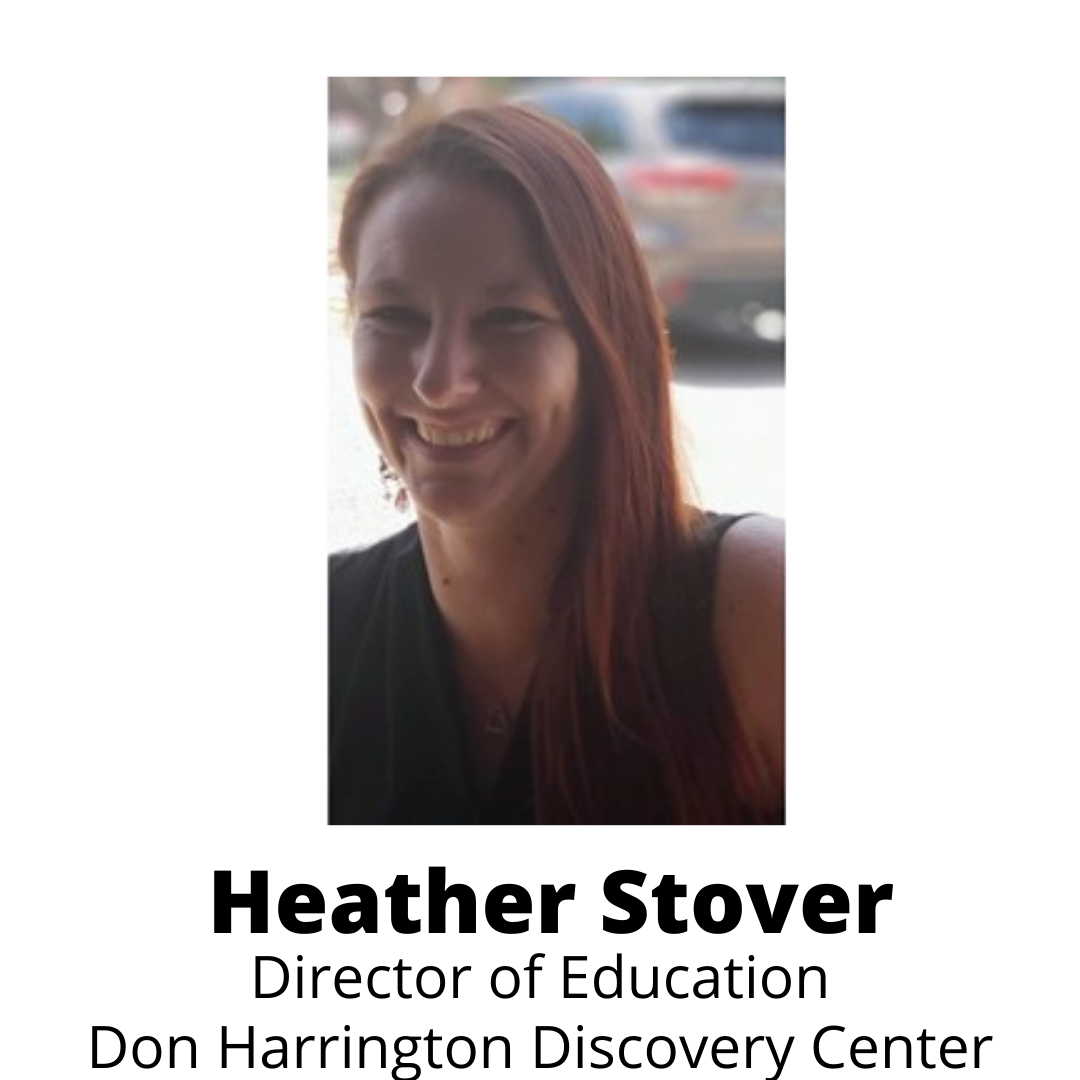 Heather Stover has been in Education for the last nine years and has taught everything from Anatomy and Physiology to Special Education. Stover spent a little over six years working in Special Education Administration for a virtual charter school. Her interest in informal education led her to move into the museum world and she has never been happier.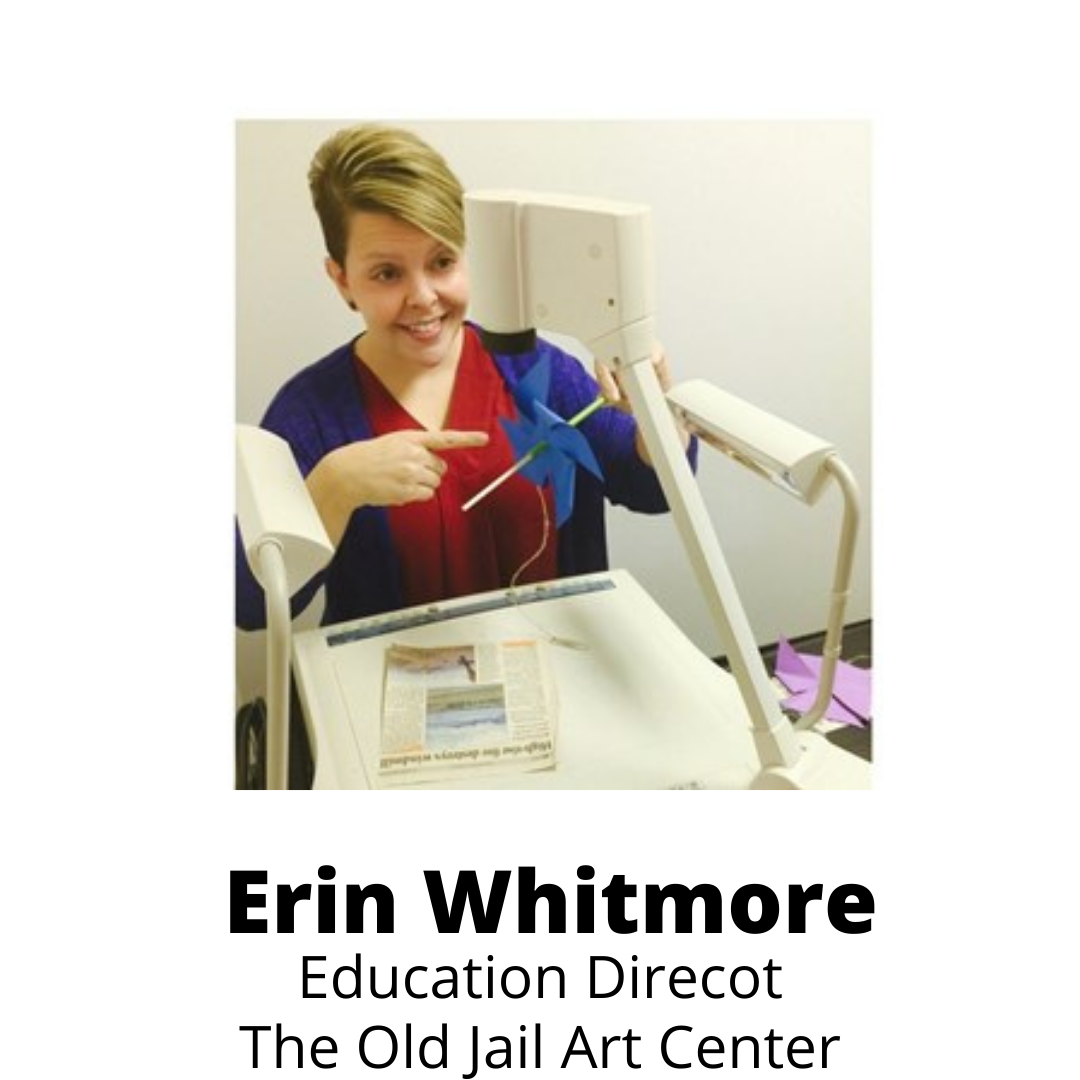 Erin Whitmore is the Education Director at the Old Jail Art Center and also serves as Chair of the TAM Educators' Committee. Whitmore's knowledge, experience, and expertise has been an integral part of making the Statewide Initiative possible.