Ode to East Texas - Exhibition Opportunity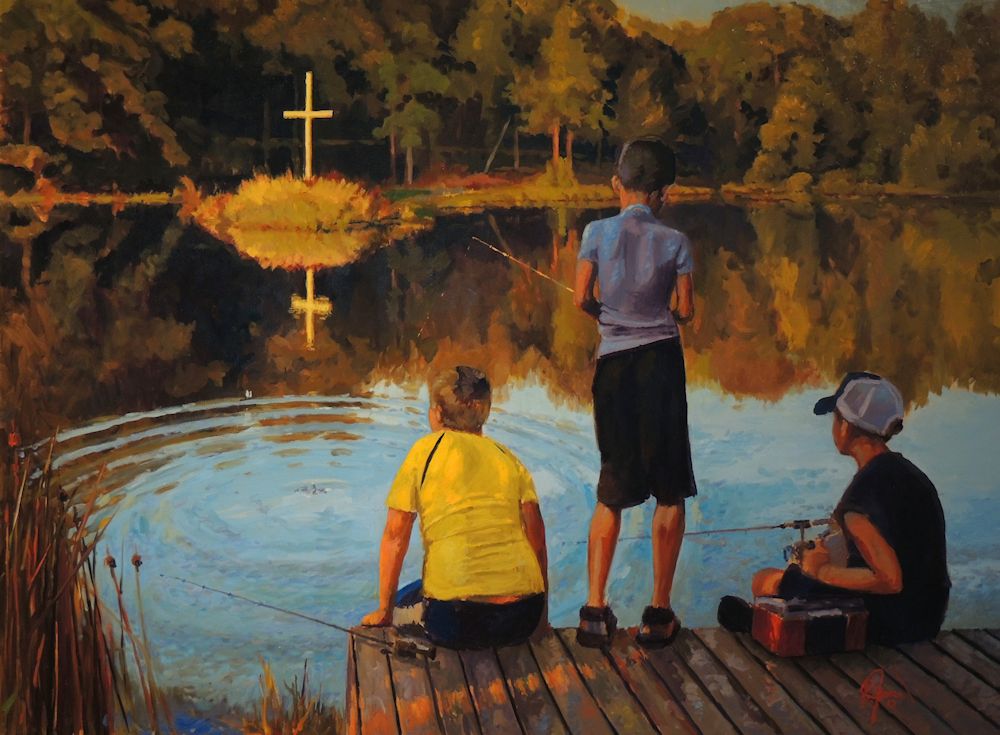 Ode to East Texas
Artist Lee Jamison and historian Carolina Castillo Crimm have collaborated to present an artistic and literary project titled Ode to East Texas. Jamison, a notable artist from the small hamlet of Dodge, took almost two years to paint and record his recollections of a lifelong journey through East Texas. His is a ground-breaking art book (perhaps the first-ever published with East Texas as the principal subject matter) and is backed by a rich cavalcade of regional history penned by Carolyn Crimm, Professor Emeritus at Sam Houston State University and a distinguished scholar of Texas history.
The project package includes: Up to 50 painting by Lee Jamison featuring scenes of daily life throughout the East Texas region; lectures and slide presentations by both Mr. Jamison and Dr. Crimm; and a book signing (each venue will profit from the book sales). You can view Mr. Jamison's work here: https://www.foltzgallery.com/artist/lee-jamison
This venture is jointly sponsored by the Museum of East Texas (Lufkin), the Tyler Museum of Art, in conjunction with the Sam Houston Historical Museum (Huntsville), and Texas A&M University Press.
The Museum of East Texas will serve as the applicant organization and fiscal agent for the endeavor.
Working together, and along with selected community libraries in the East Texas region, the project team will organize and present a series of six community programs beginning in January 2022 in Lufkin. Five more venues are sought. We are inviting public libraries and/or museums in six Texas communities to host these programs.
Cost: As planned now, there will be minimal to no costs to the hosting institutions as grants and sponsorships are expected to cover the costs including shipping.
Interested parties should contact:
John Handley, PhD
Museum of East Texas
503 North Street
Lufkin, TX 75901