TAM 2021 Call for Session Proposals
Roots and Reckoning: Museums Respond and Redefine
April 10-13, 2021 - San Antonio, TX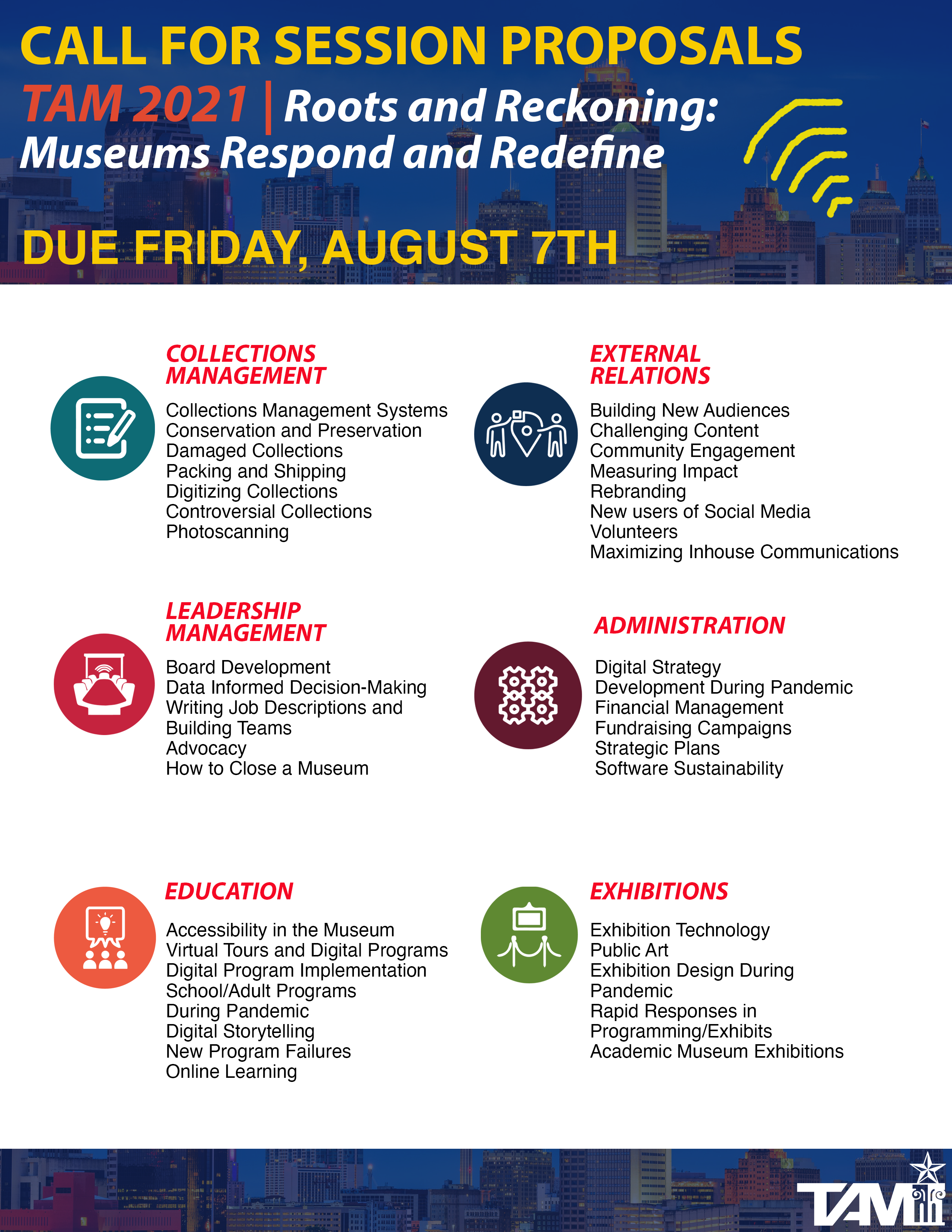 Proposals will be reviewed by the TAM program committee and selected based on their strength and relevance to the field. Sessions that include panelists from several museums and provide a variety of viewpoints are preferred. Panelists from outside the museum field who are relevant to the proposed topic are encouraged, but not required (i.e., an executive from a for-profit marketing company in a session on museum marketing).
Submission Guidelines can be found here.
Submit Session Proposals
here.