Thank you Giving Tuesday Donors!
Date posted
December 21, 2021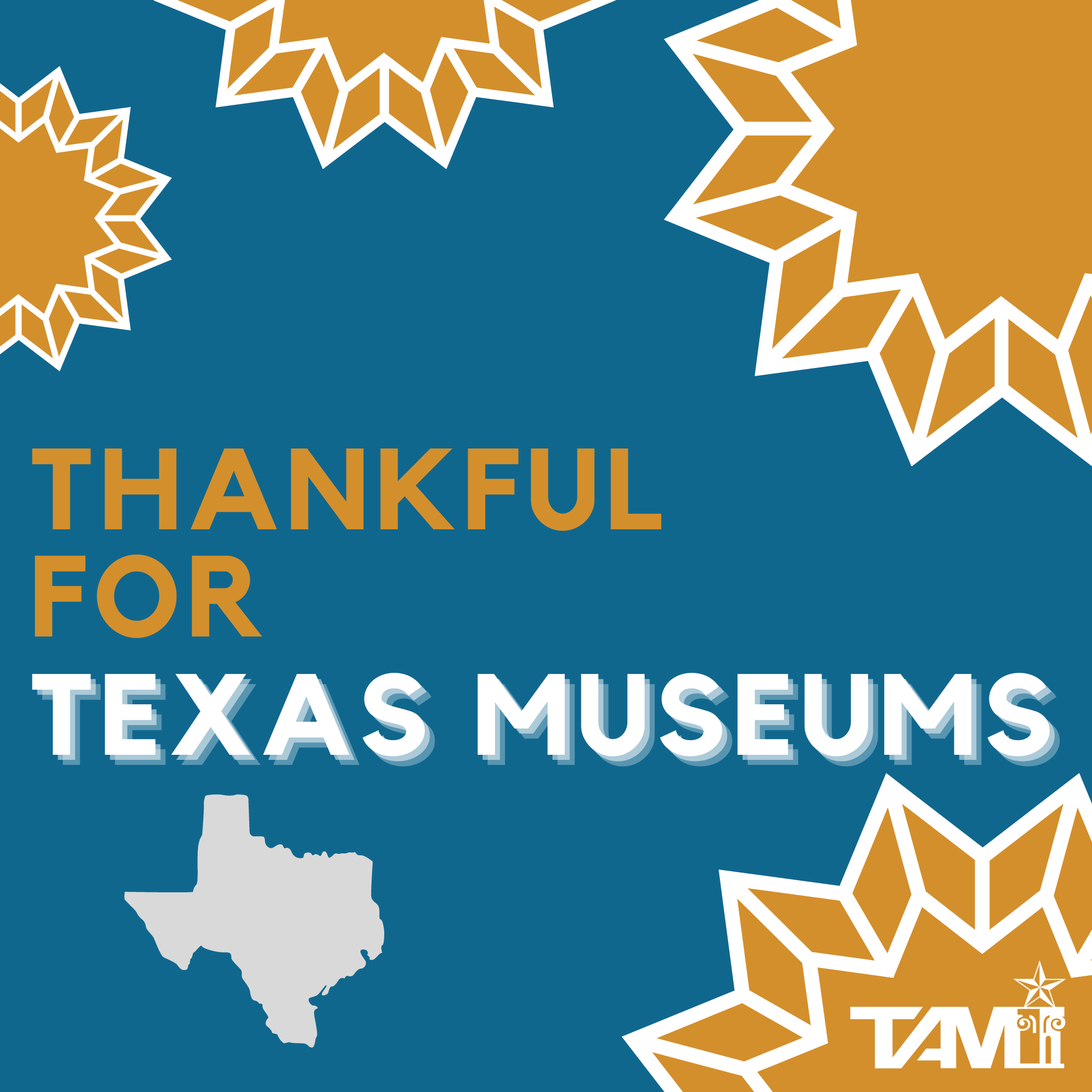 Thank you, everyone -- Y
our Support Means everything!
We want to thank ALL of our TAM members, friends, family, and supporters who took the time to donate to TAM on November 30. Thanks for making our inaugural Giving Tuesday a success.
Your generosity inspired others to give.
Donations and Participation
We met our goal of increasing participation and TAM received over $1000 in online donations that day! We will tally up our yearly donations and thank our 2021 donors in January's Museline. Thank you, thank you!
Did You Miss Out?
The support of our membership is vital. If you missed out on Giving Tuesday but would like to support TAM's annual giving campaign, please use the link to our website below or mail a check to the TAM office by September 30.
A donation to the Operating Fund supports ongoing TAM activities such as:
Workshops

Communications and Website

New Program Development

Scholarships to TAM Annual Meeting

Office Administration
Our level of programming depends on your loyalty and support.
Thank you!
Desmond Bertrand-Pitts
Rebecca Bridges
Daniel Carey-Whalen
Chris & Amanda Dyer
Michelle Everidge
Ann Fortescue
Carl Hamm
Margaret Koch
Karen Morton
Alysha Richardson
Tracee Robertson
Kathy Shannon
Michael C. Sproat