TAM FAF Post 8: Things to Come
Date posted
February 16, 2022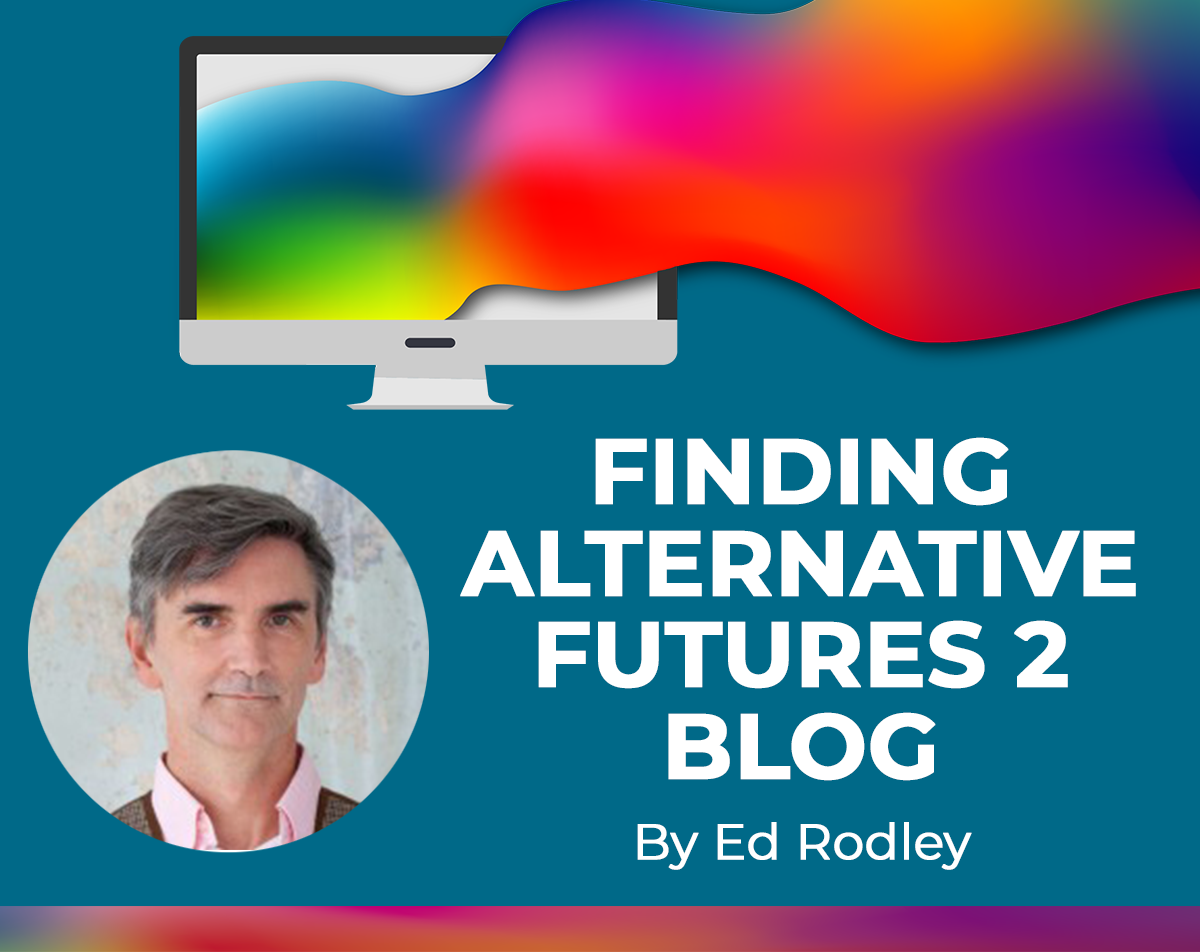 Introduction
I'm writing this from the air, on my first business trip since 2019, and looking forward to meeting with the rest of FAF2 team in Houston this Thursday for the Co-Creation Boot Camp And Design Lab that Holly Truitt is going to lead. We'll be posting a summary of the event for those of who can't join us in Houston, so stay tuned for details on that.
Things to Come
In the interim, Alex and I wanted to give you an idea of what to look forward to for the remaining FAF 2 reports. Over the next two months, we'll be publishing four white papers summarizing what the cohort has been engaging with alongside their instructors and mentors. The first paper on Organizational Capacity and Continuity will be released at the end of February and cover how Texas museums are transitioning towards increasing digitally-enabled operations and establishing new priorities and policies for business continuity. Community Engagement & Online Programming will follow in mid-March and detail the kinds of online efforts that have been successful in capturing local audiences and building community. Digital Savvy Leadership will follow in early April and be geared toward museum leaders looking for guidance on how to steer their organization through volatile times. As this phase of Finding Alternative Futures wraps up in April we'll publish a final report at the end of the month bringing together all the learnings from the project, and lay out how the FAF might continue to evolve to better serve the TAM community.
Off to Boot Camp
I am really excited to participate in the Co-Creation Boot Camp And Design Lab. I am a big fan of professional development events that combine learning and doing, Holly's process of exploring not just the how, why, and what of co-creation, but also sharing applicable new mindsets, practices, design prompts, and ways of moving is just my cup of tea! And to get to do it at the Museum of Fine Arts, Houston is even better!
And while we're talking about events, don't forget that TAM 2022 - Growing Together: Tackling The Challenges Of Today & Tomorrow is next month March 22th-25th in Waco! You can still register here before prices increase on March 1!
That's it for now. As always, we're eager to hear from TAM members, so if you've got thoughts or comments on the program, do let us know, either here on any of TAM's social media channels. And if you're in Houston for the Boot Camp, do come by and say "Hi!"

Co-presented by The Experience Alchemists.
The Experience Alchemists conjure unique experiences. Our team makes collaborative magic with an extraordinary cohort of creative partners and presents transformative moments to organizations, communities, teams, and individuals. theexperiencealchemists.com
Previous Blog Post is HERE
Watch all of TAM Labs Digital Fluency Videos on TAM's YouTube playlist HERE
Ed's posts are co-presentation between the Texas Association of Museums and The Experience Alchemists. They are released every third Wednesday through April 2022.